This cake is the BEST! Seriously, it is moist, chocolatey, sweet, yummy… Ahhhhh. The joys of chocolate. Cherri's 30 Minute Chocolate Sheet Cake may not look like much, but it is so unbelievably delicious.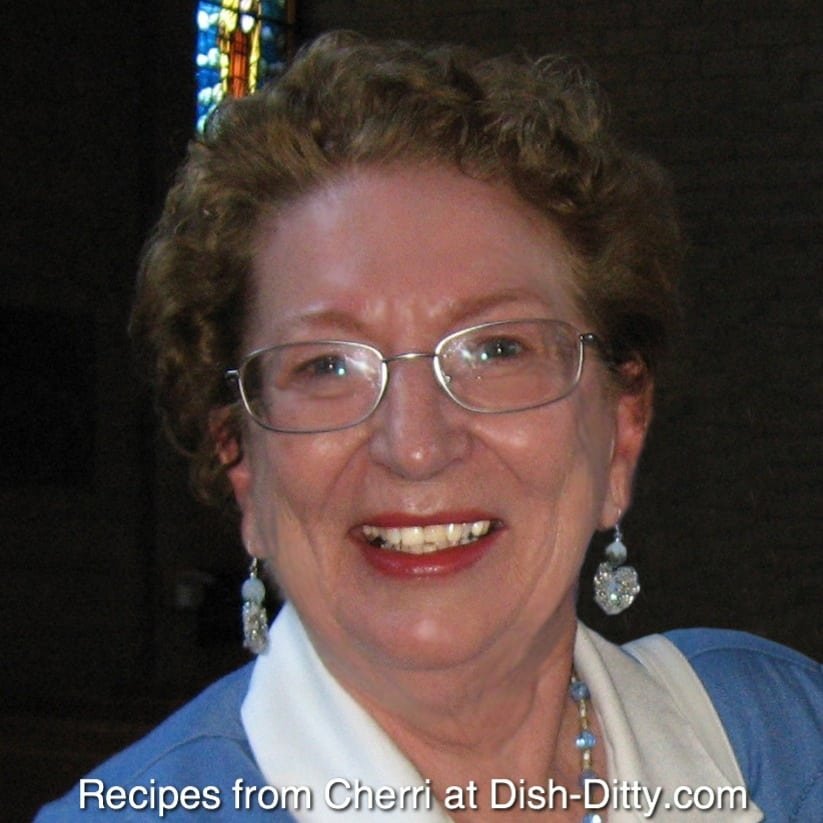 Coming from a family of 8, we had a LOT of birthdays. We know how to decorate beautiful cakes, but sometimes it's all about taste. This is one of those cakes. My mom wasn't the cake decorator (that was my grandma, my dad and myself), but she knew how to be efficient in the kitchen. Let's just say, she'd put Rachel Ray to shame. 30 minutes for 4 people? Ha! Try 30 minutes for 8… wait it was more like 14 once we all started getting married and having kids!
This cake is literally 30 minutes from start to finish. My mom did not mess around. You can serve it warm, or save it for later.
Cherri's 30 Minute Chocolate Sheet Cake
Ingredients
1 cup Margarine or Butter
1 cup Water
6 Tbsp Unsweetened Cocoa
2 cups Sugar
1 tsp Baking Soda
1/2 tsp Salt
2 cups All-purpose Flour
2 Medium Eggs
1 tsp Vanilla
1/2 cup Sour Cream
1 cup Chopped Walnuts (Optional)
Sprinkles (optional!!!
Frosting Ingredients:
1/2 cup Margarine or Butter
1/4 cup Unsweetened Cocoa
1/3 cup Milk
1 Lb Confectioner's Sugar
1 tsp Vanilla Extract
Instructions
Put margarine in a large saucepan with cocoa and 1 cup water. Bring to boil, stirring. Remove from heat and stir in the sugar.
In a small bowl (or just use a 2 cup measuring cup) measure the flour and add the salt and baking soda. Whisk it together to remove the baking soda clumps.
Add flour mixture to batter and beat until smooth using a wooden spoon.
With a spoon beat in the eggs, vanilla, and sour cream.
Spray a 9×13 baking dish with Pam and pour batter into pan. Bake in at 350 degrees for about 20-24 minutes, or until the cake starts pulling from the sides and a toothpick.
While the cake is baking, make the frosting (recipe below). When you are done with the frosting, you have about 10 minutes until the cake is done. Sit down and have a cup of coffee (or a glass of wine).
Remove the cake from the oven and while it's still warm (leave it in the pan), spread the warm frosting on the cake and sprinkle with sprinkls and/or nuts, if desired.
Instructions for Frosting:
Bring the margarine, cocoa and 6 tbl milk to a boil in a large saucepan. Remove from heat, and with spoon, beat in the confectioners' sugar and vanilla, using a whisk if desired (but my mom always just used a spoon and we had lumps, but good lumps!). Depending on how you like the frosting, you can add or reduce the powdered sugar for a thicker or thinner icing.
Pictures