I have been MIA the last two weeks… I hope you didn't miss me too much. My real job (you know, the one that pays me) had me working days and nights and there just wasn't time for anything other than work, eat, hug my son, and sleep (barely).

But, I am hopeful that my job will continue to calm down and that I will be able to dedicate some time to recipes this weekend. I have a lot of recipes that I have photographed, measured and recorded. Now it's all about getting it into the computer.
Here's a quick peek at what I have ready to write up: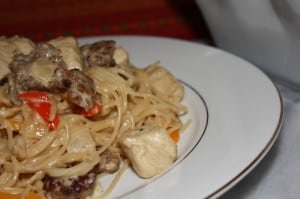 I hope you are looking forward to seeing these recipes as much as I am!