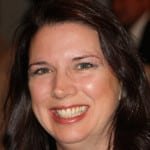 Jammin' Judy is back with her take on a classic salad.
I like raisins but not in my salads or puddings (like bread pudding). Most carrot salads I've seen have raisins in them. Just not something I'm terribly fond of. This carrot salad uses dried cherries and it works perfectly. Try this Carrot Cherry Salad, or try using dried cherries in your favorite carrot salad.

Carrot Cherry Salad
Ingredients
4-cups carrots,
1/2 cup cherries, dried and unsweetened
1 cup mayonnaise
2 Tbl lemon juice
1/2 tsp summer savory
1/4 cups Mirin (rice wine or can substitute with Sake)
1/2 tsp white pepper
salt to taste
Instructions
In medium bowl, mix mayonnaise, lemon juice, summer savory, Mirin and white pepper together. Toss in carrots and dried cherries. Taste and add salt to your taste, it should just need only a couple of dashes.