Going through my mom's recipes, I ran across a recipe titled 'Magic Peach Cobbler". I remember my mom making a baked peach dessert growing up, but I couldn't remember much about it.

Here's the recipe as written in the cookbook:
1/2 cup butter
2 cups sugar
1 cup flour
1 1/2 tsp baking powder 3/4 cup milk
1 3/4 cups sliced peaches
Melt better in 9″x15″ pan. Mix 1 cup sugar, flour, baking powder and milk and pour on butter. Don't stir!
Add peaches on top of the milk/sugar mixture. Add remaining 1 cup of sugar.
Bake at 350° for 30 minutes.
Serve warm with vanilla ice cream.
So, I decided to try the recipe as written (well almost). Now, I had major trepidations to start with seeing that it called for 2 cups of sugar and only 1 3/4 cups of sliced peaches. The proportions felt off.
I decided to do 4 cups of fresh sliced peaches, not 1 3/4 cups. I just didn't understand how you can have a peach cobbler with so little peaches. But the rest of the recipe I followed as is. I made it for one of our Sunday dinners at my Dad's house. Here's a picture: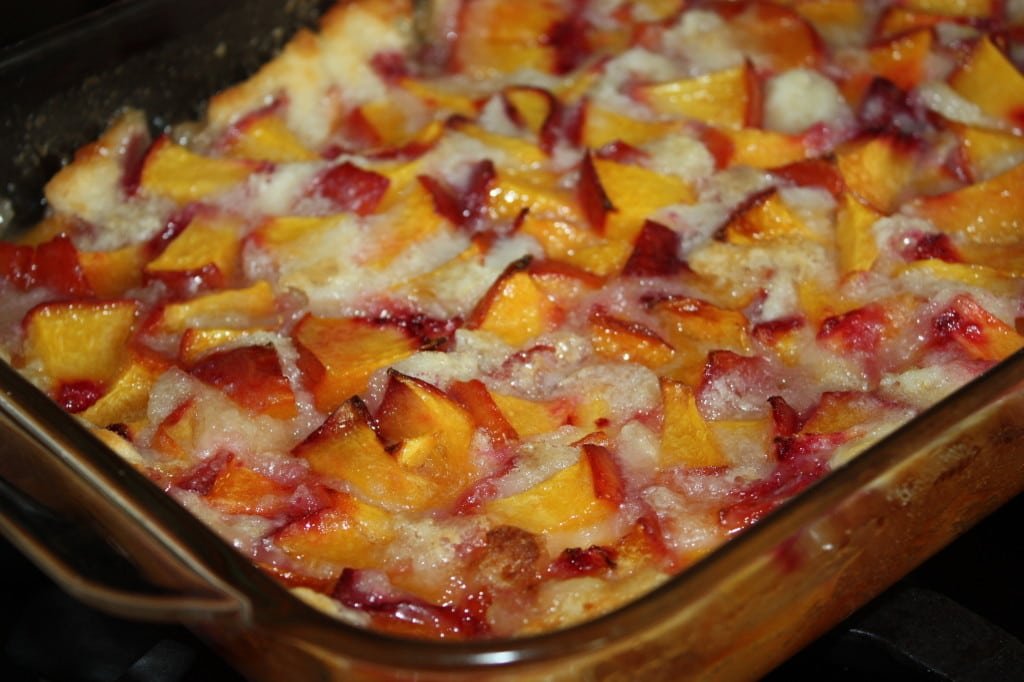 The end result for me: It was way too much sugar on top. The cobbler portion of it was OK, a bit caky, but I liked it like that. I think this would be great with just 1/4 cup sugar on top and with the 4 cups of sliced peaches.
But once we had it at dinner, my dad laughed and said "There's no way your mom used fresh peaches. We never had fresh peaches. I'm sure she used canned peaches and I'm sure it should be 1 1/2 cans of peaches". After discussing it, we figured it was 1 1/2 large cans of peaches. So, we decided to try it the next week.
This time, I used 3 15 ounce cans of sliced peaches (which equated to 1 1/2 30 ounce cans), and only 1/4 cup of sugar on top. I had looked online and found many "Magic Peach Cobbler" recipes, some of which were exactly as my mom had it, some that stated canned peaches, and those with canned peaches, some said drained and others said with liquid. So, for this try, I did add all the liquid.
Here's a couple pictures of that try: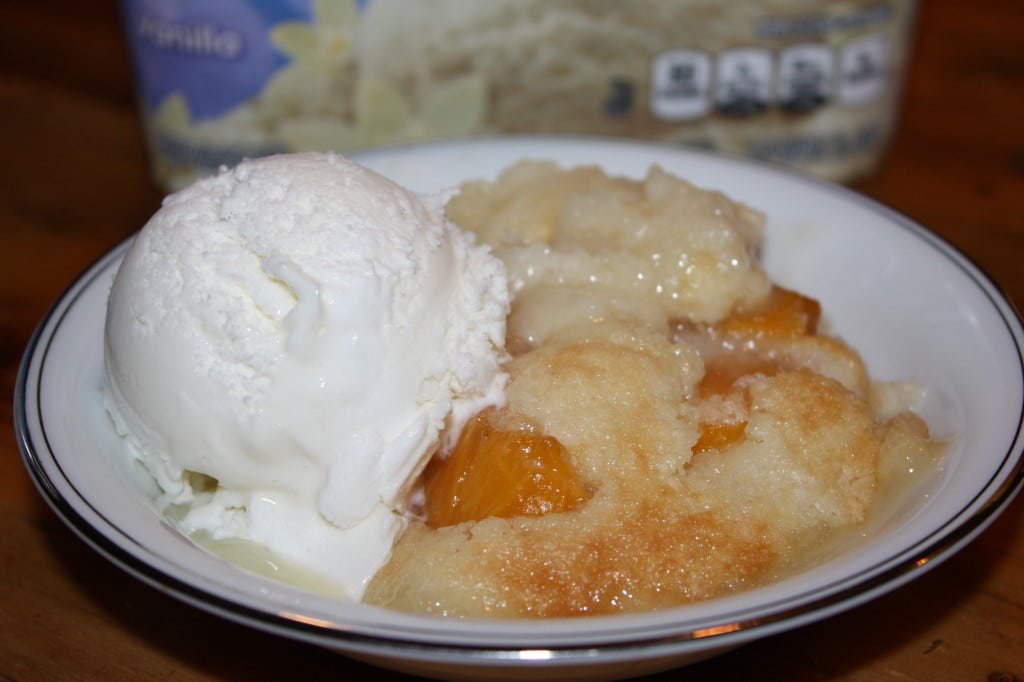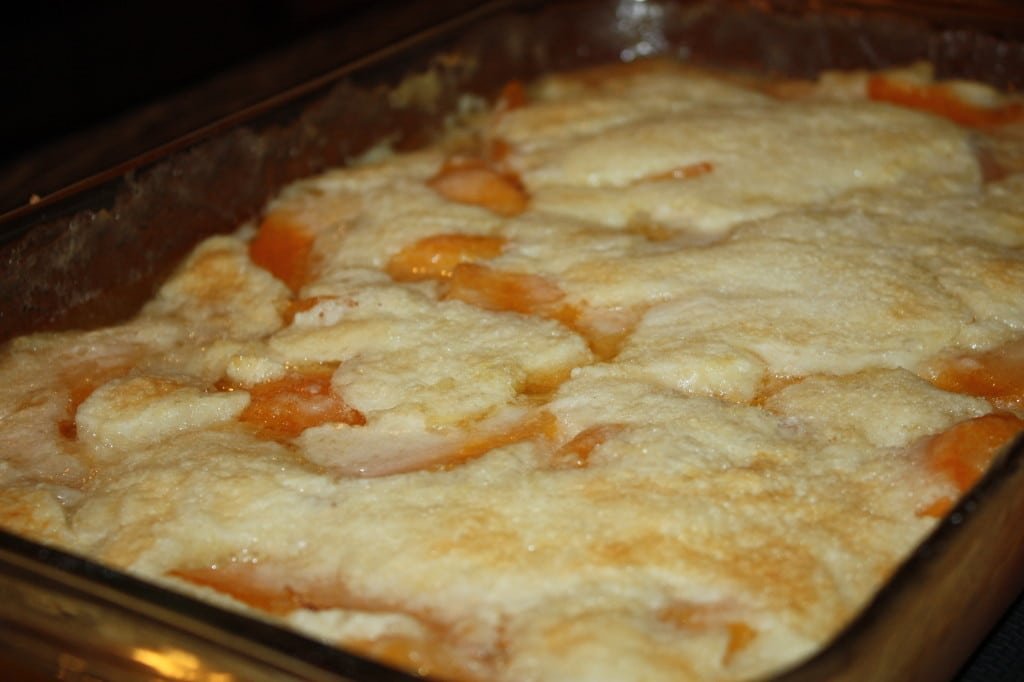 From the pictures you can see it was quite different. The cobbler part was more like pudding. Again, not bad, but I really wasn't sure I liked it as much as the caky style cobbler from my first try. Asking the family, it was 40% liked the first one, 40% liked the second one, and 20% said they liked them both equally. Yikes! No way to choose from that!
But, I still want to try this recipe one more time with the canned peaches without the liquid. I think that would make it the best of both tries (or so I hope).
Once I have a recipe I am confident with, I'll post it in my standard recipe format.
So, if you have this Magic Peach Cobbler recipe and know what it should look and taste like, please leave me a comment! I'd love to hear from you!