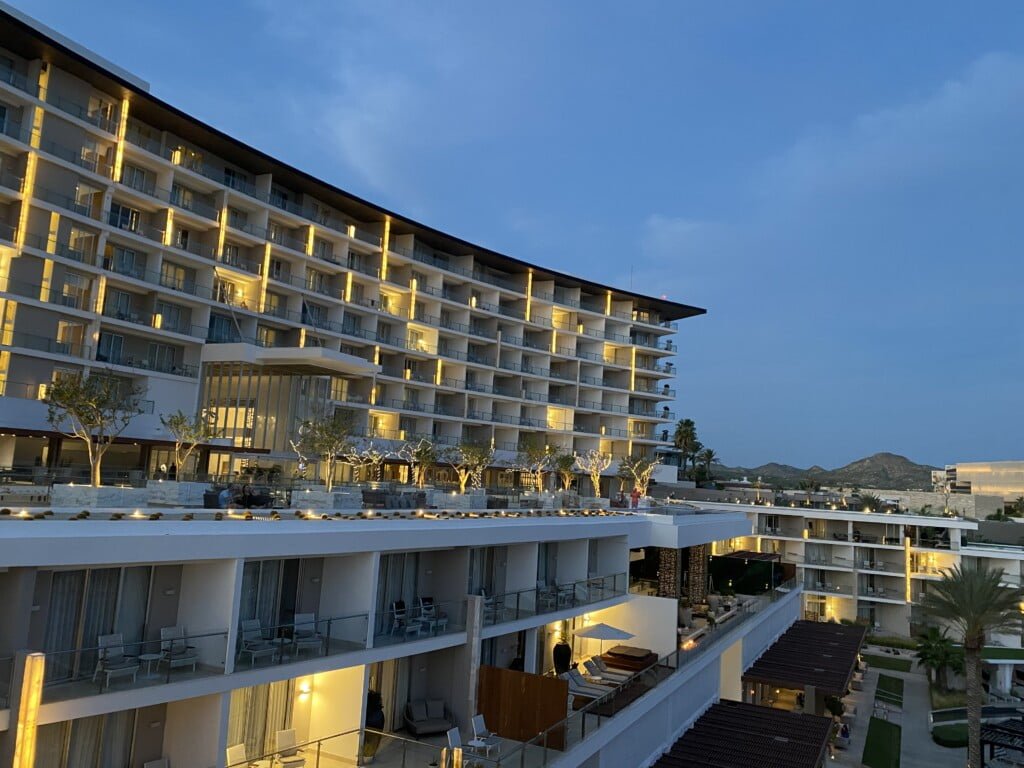 For anyone traveling to Mexico, you cannot beat the Palace All Inclusive resorts. This article is to help you understand how to book through a member. I AM NOT A MEMBER. I don't plan to become a member and I book only through other members and still get the benefits of membership without the added costs and commitments.
List of Palace resorts
The Grand Moon Palace (Cancun) – Family friendly, higher end rooms, more expensive, has access to Nizuc and Sunrise
Moon Palace Nizuc (Cancun) – Famly friendly, has access to Sunrise. Access to the Grand Moon Palace depends on how you book
Moon Palace Sunrise (Cancun) – Famly friendly, has access to Nizuc. Access to the Grand Moon Palace depends on how you book
Sun Palace (Cancun): Adult Only in the hotel zone
Beach Palace (Cancun): Family Friendly in the hotel zone
Leblanc Cancun (Cancun): Adult only luxury spa resort
Isla Mujeres Palace (Isla Mujeres Island): Adult only small boutique resort
Cozumel Palace (Cozumel): Family friendly
Moon Palace Jamaica (Ochos Rios): Family friendly
Playacar Palace (Playa Del Carmen): Family friendly
Leblanc Los Cabos (Los Cabos): Adult only luxury spa resort
Booking the trip… Pro-Tips
BOOK WITH A MEMBER! A DIAMOND OR RESIDENT MEMBER IS BEST!
Alright, so the first thing to know about Le Blanc and Palace resorts is that they sell "memberships" which are not quite a timeshare, but are considered RTU "Right to Use". Memberships are custom built by the sales people and everyone's membership is slightly different. There are many levels and lots of add ons for memberships. The resorts, privileges, and room types are all dependent on the contract and can be varied. Here are the basic levels that you would need to know:
Legendary: These members can only book at Hard Rock Resorts and are not able to book Palace resorts. Many of the Legendary members, also have a Premier membership with Palace and are able to book with both resorts.
Premier: These are the first memberships offered. At the time, the Palace resorts were owned by two brothers. They split into two companies: Palace Resorts and Hard Rock Resorts. Most of these older members can book at any of the Palace resorts and Hard Rock resorts, but not Le Blanc (unless they have upgraded and added it to their membership). Band color: Silver
Elite: This is still similar to Premier, but just a little newer of a program. The room types and resorts allowed will be spelled out in the contract. Likely they won't have access to Le Blanc or newer resorts like the new one in the Dominican Republic. Band color: Silver
VIP: This is the first level that has special privileges.  VIP members can get lavish room upgrades, choice accommodations, and privileged access to our world-class spas. Depending on the resort, there may be special VIP pool areas or lounge chairs. Also I believe they get upgraded liquors. Band color if traveling with Member: Black. Band color when not traveling with member: Black.
Diamond: For the most part, you will want to book with Diamond or Resident members. I'll explain later, but guests of diamonds have more privileges. Not only do you get upgraded lavish rooms, choice accommodations, and privileged access to the world-class spas, there are a lot of benefits that come with booking with a diamond. There are specific cabanas and lounge chairs by the pool reserved for diamond members. Reservations for restaurants that don't take reservations. Front of the line for restaurants. Upgraded liquors. I'll explain more later, but I recommend trying to book through diamond or resident members if at all possible.
Resident: At the time of writing this, this is the highest level available. These members have the highest level of benefits. Most of which I'm not even sure about. They have access to all room types including the villas and residences. Some other members may have these written into their contract as well.
All of the above memberships have costs associated with them. I can't tell you how much it costs, but for the VIP, Diamond and Resident members, they have paid a lot of money and could be anywhere between $30k-500k. This all depends on what they negotiated for. In most cases, they have pre-paid for some weeks, and have a ton of benefits.
Members have many types of ways to book, but most members wanting to book for you will be booking you as a "Referral". When I went to the membership sales meeting, the referral program was book 2 referral weeks and the member gets 1 week free. Members also have pre-paid weeks and other free or discounted weeks available to sell as well as they can sell the free week they got from referrals.
Other than getting discounted rates on the rooms, all guests of members get the following for each guest:
Free airport transfers
Free manicure
Free pedicure
Free 20 minute massage
2 Free tours
VIP Guests, if traveling with member:
Resort credits ($ amount depends on number of nights and member's contract)
Upgraded liquors in room
Ability to get unopened bottles to be delivered to your room (1 bottle – not sure if it is 1 per day or 1 per stay)
Ability to purchase day passes using resort credits to the Grand Moon Palace
Black Band
VIP Guests, if NOT traveling with member:
Black band (I think, it was the case in 2018, but might have changed).
Upgraded liquors in room
Diamond or Resident guest , if traveling with member
Resort credits ($ amount depends on number of nights and member's contract)
Upgraded liquors in room
Ability to get unopened bottles to be delivered to your room (3 bottles – not sure if it is 3 per day or 3 per stay)
Access to the Grand Moon Palace for no cost
Access to diamond areas and diamond concierge to help you arrange all your reservations and tours
Diamond or Resident band
Diamond or Resident guest , if NOT traveling with member
Resort credits ($ amount depends on number of nights and member's contract)
Upgraded liquors in room
Ability to purchase day passes using resort credits to the Grand Moon Palace
This is a black band which is similar to traveling with VIP
About Resort Credits
Prior to August 1st 2020, all guests of members would receive resort credits as well as through some travel programs and direct from the website. After that date, the rules changed. Only Members, beneficiaries of members, VIP guests when traveling with, Diamond or resident guests whether or not they are traveling with the member will get resort credits. This is something that not all members are aware of, so if you have someone who swears you get them, make sure they are a diamond member or you will get to the resort and be sad/upset that you have no resort credits.
The amount of resort credits depends on the member's contract. By default it is: $750 for 5-6 days, $1,500 for 7-8 days, $2000 for 9 or more days. This could be changed at any moment, and I may not be 100% on the amounts/days, but it's around that. Also note that some members have extra resort credits added into their contract.
Resort credits usually allow for somewhere between $350-500 to be used at the spa. The rest can be used for golf, excursions, romantic/chef dinners and some limited items in the gift shop like the Palace scents. Once in a while there are specials offered to the members where all the resort credits can be used at the spa (I was able to get one of these deals).
Some members have free rounds of golf built into their membership. Some members have more credits allowed to be used in the spa. Some get "kids stay free". The point is, ask the member what extras they might have and find a member that suits your booking best. If you don't like golf, then someone with unlimited golf may not be the best way to book.
Resort credits are used like cash, but there is a 16% charge that will be placed on your room for any resort credit used. So if you use all $1500 in resort credits, you will have $240 charges on your room.
When you leave the resort, any unused credits will be given to you on a "Come Back Again" card. They will be able to be used 2 weeks after you checkout. These credits are not allowed to be used at the spa. Each room can only add one come back credit. The credits expire 1 year after checkout. Credits can be transferred between guests either by just handing the card to the guest (they show it at checkin), using the Palace or Le Blanc app to transfer the credits, or getting a picture of the card and giving it to your vacation planner. Again, they are only valid 2 weeks after checkout and only valid for 1 year.
Resort credits can be used for the following:
Spa services (limited based on how you booked and who you booked with) – Usually a max of $500 can be used at the spa. Also, not all spa services can be used with resort credits. This varies between resorts, so use the App for either Le Blanc or Palace Resorts to get a menu of services. It will state if it doesn't allow resort credits.
Excursions – The list of available excursions to use with the resort credits is available on the apps and can be emailed to you if you ask the member. Usually this will happen 30-45 days before arrival so you can pre-book your fun.
Upgraded food – Some restaurants will have Lobster for purchase with Resort Credits. When we went it was $90 resort credits with a 16% fee of $15 charged to the room. It looks like the price has gone up significantly and is $233/kg. Other upgraded foods I've seen: Lobster, Tomahawk, Porterhouse or Cowboy steaks,
High end liquors or upgraded wines – Johnny Walker Blue, Macallen, Glenlivet, etc.
Palace and Leblanc scents: either fragrance spray or aromatherapy reeds.
A small table of items in the gift shop (very over priced so once you pay the 16%, it's about what you'd pay elsewhere).
Laundry services (might only available if you are traveling with the member — resort dependent)
The Spa!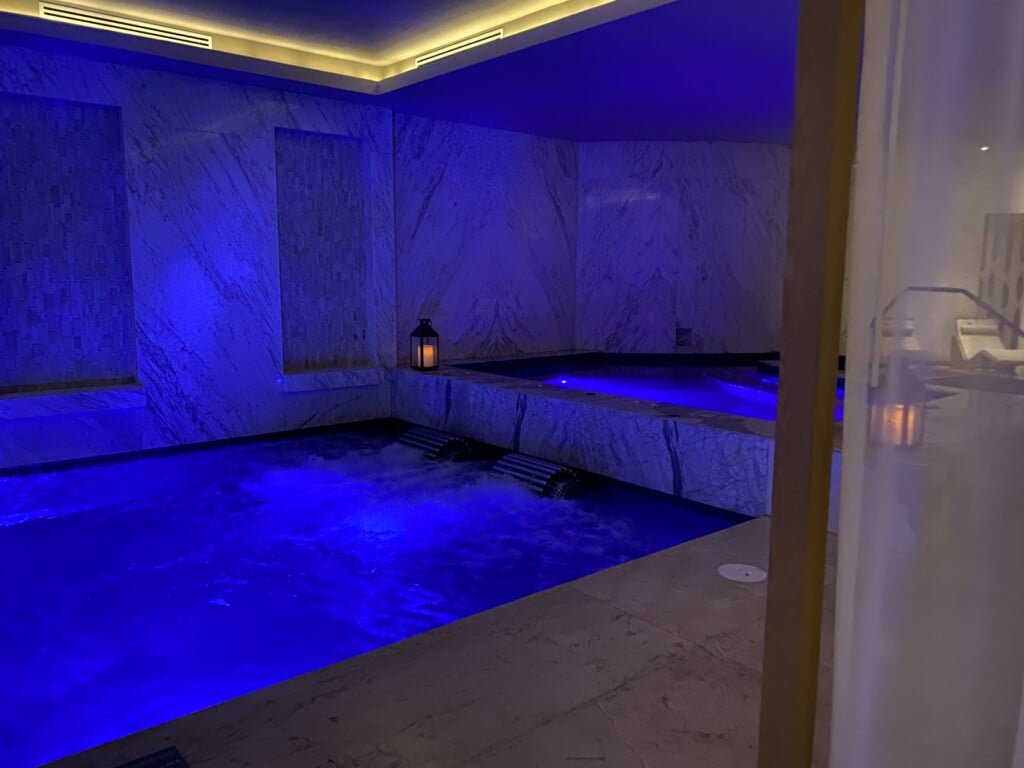 First off, the spas are different depending on the resort and there are different rules with regards to under 18 guests and swapping free services.
Not all the spas will allow kids under 18 to get services. At the Grand Moon Palace, there is a "Awe Princess spa" for kids 4-12. I'm not sure what services are offered.
For 14/up (may have changed), the spa at the Golf Course at Moon Palace allows for massages as long as it is booked as a couples massage and one of the parents is having a massage at the same time. Most teens can use the free mani-pedi at any of the spas. Cozumel did not allow teens to get massages. So, it really is just different between each spa.
The spas at Leblanc Los Cabos, Grand Moon and the golf course all have a "water journey" or hydrotherapy. This is free for diamond and resident members (maybe for VIP members, not sure) as well as if you have a scheduled service. Due to covid, it is required to make an appointment and they are limiting the number of people allowed in each section.
One little known tip: Some of the spas will allow you to trade your free mani, pedi and massage for something else. Cozumel had a whole menu of options to swap or you could just swap for a $$ amount going towards a service you want. Leblanc Los Cabos only allowed us to swap the mani+pedi for a standard 50 minute massage. So if you don't think you will use the mani+pedi, you should ask your concierge or vacation planner for your options. Again, it's different per each resort and likely different based on who you talk with.
Before you book with a member
Make sure you have some information on the member before booking. You should be able to see their interactions on the different Palace and Leblanc facebook groups (I'll list the ones I know of at the end of this article)
You will want to know what type of membership the member has. And you will want to know if the member will be traveling at the same time as you (that will make your benefits different). You should be given two prices: a non-refundable price and a refundable price. I would highly suggest to do the refundable price with all that's going on with COVID. The non-refundable price can be changed if more than 7 days notice, however, you only have 1 year to use it. So, with the current pandemic, those who had to cancel in March 2020 need to travel by March 2021 or they will lose it all together.
Also note that there is a $199 fee on top of the room charge. Make sure you know if the price quoted includes this fee or doesn't include it.
Also verify that you will get resort credits. Remember, unless they are VIP and traveling with you, Diamond or Resident members, you will not get resort credits. Again, some members may not be aware of this change as guests have been arriving and getting surprised when they don't get resort credits.
Members cannot discuss Palace memberships – Communication via PM
One thing to know before you book is that on the groups and public forums, members are not allowed to post anything about their membership, pricing, or benefits. So you will need to be able to accept Facebook Messenger messages. That is the only way they can communicate what they can offer you. I think the only thing they are allowed to discuss openly is their membership level and maybe the dates they are traveling, and even that seems to be contested by some.
Palace has been known to revoke memberships when the rules have been violated.
Since I'm not a member and I haven't been put under any gag orders, I am openly discussing things that members cannot. These are all things that I've learned through the membership meetings and when I do my bookings. No member has given me any details of their actual membership nor broken any of their contractual agreements with Palace.
Booking your trip
With a standard member referral booking, the process is the following:
The member will give you the pricing and room options for the dates you are interested in. You will pick your room and refundable/non refundable.
The member will contact Palace and make your reservation and will let you know what time Palace resort will call you
Next, you will a call from the Palace resort staff to collect your payment. At this time, you should verify: Total cost (including the $199 fee), the room type, the number of people, if it's refundable/non-refundable, the color of band you will get as well as the amount of resort credits.
Then once you are satisfied that the details are correct, you give your credit card to pay in full.
Once the payment is made and the reservations are finalized, the member will receive a confirmation email and should forward that to you.
If a member is selling you a discounted or free weeks that is not considered a referral, the above process may be different. You may be asked to pay the member directly in which case you will have to be very trusting. Depending on the type of room they are selling, you may or may not get resort credits or free transportation. Be sure that if you do this type of a booking that you do it with someone very reputable and shows a history of being helpful and easy to work with (send me a Facebook message and I can give you some recommendations of people I trust).
Too many times guests have had trouble when dealing with cancellations (like during covid) or changes. So be sure you are picking a good Member to work with. Again, if you go through the Facebook groups, you can pretty much find people who are active and who are helpful to others.
Facebook groups
Here is a list of the Facegroup groups and pages that can be useful:
Official Facegroup pages for Palace resorts:
I think that's it. Feel free to comment on this article if you have any specific questions. Again, the facebook groups are a good way to get yourself familiar with the resort and the members.