A quick fun way to use up those leftover tortillas is this Cinnamon Sugar Tortilla Chips Recipe. Takes just a few minutes and you'll have a pile of sweet, cinnamon chips.
Cinnamon Sugar Tortilla Chips
Print recipe
Ingredients
Flour Tortillas
White Sugar
Cinnamon
Vegetable Oil
Note
These can be baked, but won't be as good.  If baking, spray generously with pam and sprinkle with cinnamon sugar before baking at 375 degrees, flipping once.  Probably takes about 5-7 minutes per side.
Directions
Step 1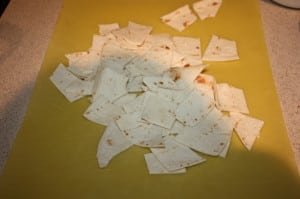 Cut up flour tortillas into 1" squares, triangles or whatever shape works.
Step 2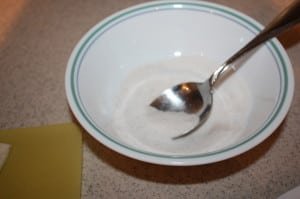 In a small bowl, mix about 1/2 cup of sugar and a dash or two of cinnamon. The blend of sugar to cinnamon is up to personal preference. Add a little more or less cinnamon to taste.
Step 3
In a deep fryer, add about 1/2" of vegetable oil and heat on medium heat until at about 325 degrees.
Step 4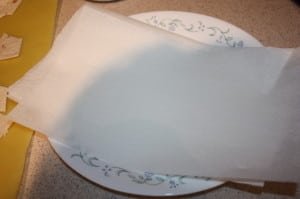 Setup a plate with paper towels to allow the chips to drain.
Step 5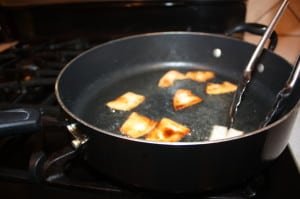 Gently add the tortillas to the pan, being sure not to overcrowd. Flip once when light brown, should take about 30 seconds to 10 minute.
Step 6
When browned on both sides, remove from pan and place on paper towels. Immediately sprinkle lightly with cinnamon sugar mix.
Step 7
Repeat for remaining tortillas. Serve hot.
---
My son loves using his pastry tart maker, but since we don't have pie dough or pastry dough on hand (and it's super fattening), we started experimenting and found that tortillas work great. But, one problem is that we only need a small rectangle of the tortillas, and the tortillas aren't big enough to make two rectangles, so we wind up with a lot of excess tortillas.
Excess tortillas? Nope not going to throw them away, so this is what we do with them.  Of course, it ruins my trying not to make super fattening foods, but hey, they aren't that bad, right? 🙂 If you are concerned about having that much fat, you can try baking them (see notes).  They will be tasty but likely not as good. As long as you don't put them side by side, I'm sure you'll like them either way.
So here goes, have fun with this recipe and mix it up. Try using powdered sugar instead of cinnamon sugar. Maybe put a pinch of nutmeg in your cinnamon sugar. Enjoy!
---