This Tart Cherry & Yogurt Overnight Oats is so far my all time favorite overnight oats recipe. Super easy to make, no fuss, no muss and the perfect high protein high fiber breakfast.


Tart Cherry & Yogurt Overnight Oats
Print recipe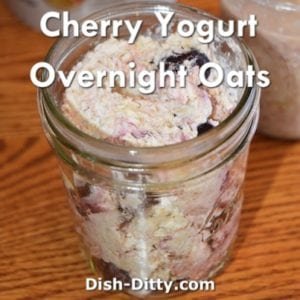 Ingredients
1 cup old-fashioned rolled oats
1 cup frozen cherries
1 tablespoon honey
1 cup greek 0% yogurt
Directions
Step 1
Combine all ingredients well, cover and refrigerate overnight.
---
This is a little thicker than most oat recipes, if it is too thick, just thin it with some milk. Personally, I love the creaminess it brings. The cherries are sweet and tart at the same time, and they even create a little syrup in the oats.
Definitely a winner for me!
Enjoy!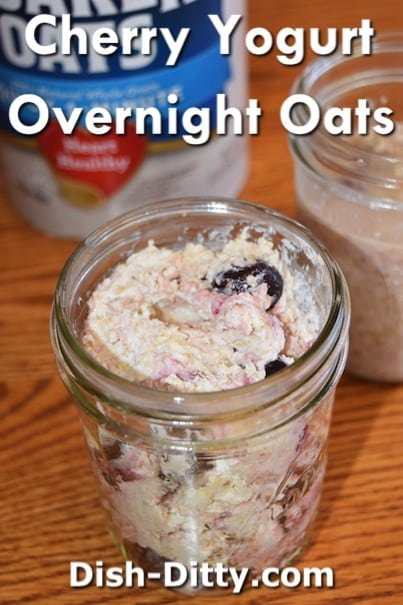 Tart Cherry & Yogurt Overnight Oats