Introducing the invigorating and vibrant Texas Electric Blueberry Lemonade, a delightful alcoholic drink recipe perfect for the summer season.
Texas Electric Blueberry Lemonade
Print recipe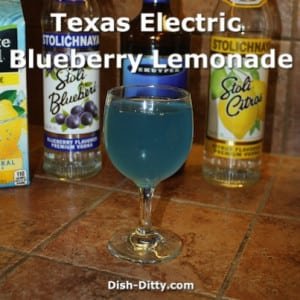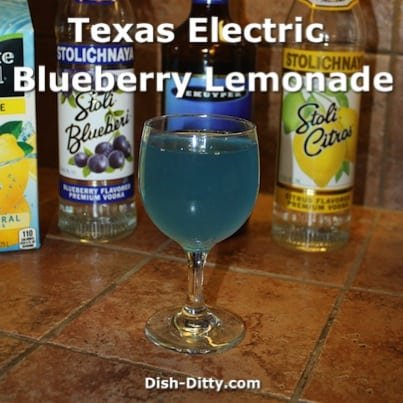 Ingredients
4 cups Lemonade
2 cups Stoli Citrus Vodka
1 cup Stoli Blueberry Vodka
1/2 cup DeKuyper Blueberry Schnapps
Directions
Step 1
Combine it all and drink!
This refreshing concoction was born out of the fun-filled moments shared with friends in the lively city of New Braunfels, Texas. With its captivating flavors and Texas shenanigans, this drink is sure to be a hit at your summer gatherings.
The Texas Electric Blueberry Lemonade combines the zesty and citrusy notes of Stoli Citrus Vodka with the luscious sweetness of Stoli Blueberry Vodka and the distinct blueberry essence of DeKuyper Blueberry Schnapps. The result is a mesmerizing blend of flavors that dances on the palate, creating a symphony of fruity goodness. Served over ice, this alcoholic lemonade is a true refresher, offering a burst of coolness that complements the sizzling summer heat.
Embrace the spirit of the season and the Texan flair with this sensational summer drink recipe. The Texas Electric Blueberry Lemonade encapsulates the essence of summer with its invigorating flavors and playful nature. Whether you're hosting a backyard barbecue or simply lounging by the pool, this alcoholic lemonade is the perfect companion to cool down and enjoy the sun-soaked moments of the season. With its irresistible combination of citrus, blueberry, and shenanigans, this drink recipe is destined to become a summer favorite. Get ready to sip, savor, and indulge in the Texas Electric Blueberry Lemonade as you create unforgettable memories with friends and loved ones.
---