Delight in the timeless allure of our Carrot Cake recipe – a moist and flavorful dessert that combines the natural sweetness of carrots with aromatic spices and creamy cream cheese frosting. Whether for a special occasion or a simple treat, our homemade carrot cake is sure to leave a lasting impression.
Carrot Cake
Print recipe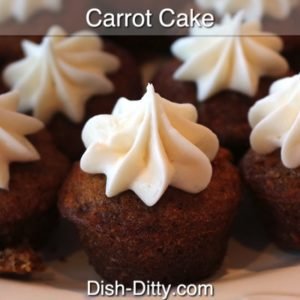 Ingredients
1 cup walnuts (chopped (plust more for decorations/topping if desired))
1 3/4 cup flour
1 1/2 teaspoon baking soda
1/2 teaspoon salt
1 1/2 teaspoon ground cinnamon
1/4 teaspoon nutmeg
1 cup vegetable oil
3 eggs
1 1/2 cup granulated sugar
1 1/2 teaspoon vanilla
1 cup carrots (shredded)
1/2 cup crushed pineapple
Note
Adapted from a recipe I used when working as a baker at Draeger's Market in Menlo Park, way way back in time.
Directions
Step 1
In small bowl, mix 1 tsp flour with the walnuts. Set aside. (this keeps the walnuts from sticking together in clumps)
Step 2
In a medium bowl, mix together the flour, baking soda, salt, cinnamon, and nutmeg. Set aside
Step 3
In a standup mixer, using the standard beater attachment, combine oil, eggs, sugar and vanilla. Beat for 30 seconds or so, or until combined and creamy. Add the carrots and pineapple and mix. Then add the flour mixture slowly until fully combined. Add the walnuts and mix.
Step 4
Grease and flour your cake pans and pour into the cake pans. This recipe will make 1 bundt cake or 3 9" cakes, or about 20-24 cupcakes). Bake at 350 degrees until toothpick comes out clean. For the mini-cupcakes: about 8-12 minutes; regular cupcakes: about 12-15 minutes, 9" cakes: about 20-30 minutes and the bundt cake about 20-35 minutes.
Step 5
Remove from oven and let cool for 10 minutes before removing from the pan. Depending on the type of icing you choose, you can either frost right away (if it's more of a glaze) or wait until cooled. Best with cream cheese frosting.
---
Cream Cheese Frosting
Print recipe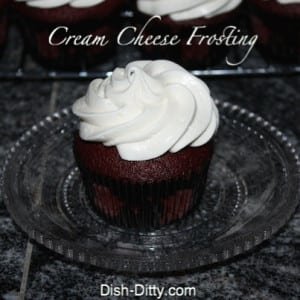 Ingredients
8oz Cream Cheese (softened to room temperature)
8oz Butter (softened to room temperature)
1lb Powdered Sugar
2 teaspoons Vanilla
Directions
Step 1
Cream butter until smooth and creamy. Add the cream cheese and beat until mixed, but do not over beat. Add the vanilla and then add the powdered sugar slowly. Beat until combined. Perfect for carrot cake or red velvet cupcakes.
---
Indulge in the timeless delight of our Carrot Cake recipe, a true classic that never fails to please. This easy-to-follow recipe will guide you through the steps of creating a moist and flavorful carrot cake that's sure to impress. With its rich, spiced layers and velvety cream cheese frosting, this homemade carrot cake is perfect for any occasion, from birthdays to special gatherings.
Our recipe for Carrot Cake delivers a delightful balance of sweetness and warmth, making each bite a heavenly experience. The combination of freshly grated carrots, aromatic spices, and a hint of nuttiness from the walnuts creates a symphony of flavors that will leave you craving more. Topped with a luscious cream cheese frosting, this carrot cake is a true indulgence for dessert lovers.
Sink your teeth into a slice of our moist and fluffy Carrot Cake, made from scratch with love. Whether you're a seasoned baker or a novice in the kitchen, our simple carrot cake recipe is accessible to all. The aroma that fills your home as it bakes is a tantalizing preview of the deliciousness to come. Share this traditional carrot cake with family and friends, or savor it as a sweet treat for yourself.
Discover the joy of homemade Carrot Cake and experience the comforting flavors that have stood the test of time. Our recipe brings out the best in this classic dessert, with its perfect balance of sweetness and texture. From the first bite to the last, our carrot cake is a delightful celebration of the humble carrot, transformed into a masterpiece of flavor. Treat yourself and your loved ones to the indulgence of our delicious Carrot Cake recipe.
In my early early days of trying to 'find myself', I tried my hand in becoming a baker. I worked for a short stint as a bakers assistant in a high end grocery store in Menlo Park called Draeger's. My job was to help with the cakes and pies. This is an adaptation from the carrot cake recipe that was served there.
So, are you in or out? Love it or hate it? 🙂
I hope you love it and love this recipe! Enjoy!