Need the perfect creamy cream cheese frosting? This is it. The perfect balance between butter and cream cheese.  Use on your red velvet cupcakes or carrot cake.
Cream Cheese Frosting
Print recipe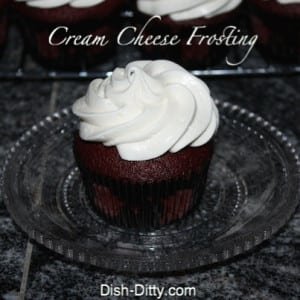 Ingredients
8oz Cream Cheese (softened to room temperature)
8oz Butter (softened to room temperature)
1lb Powdered Sugar
2 teaspoons Vanilla
Directions
Step 1
Cream butter until smooth and creamy. Add the cream cheese and beat until mixed, but do not over beat. Add the vanilla and then add the powdered sugar slowly. Beat until combined. Perfect for carrot cake or red velvet cupcakes.