Dr. Bobbie is well known across the globe for her Cure All Sangria Recipe. A light tasting yet strong spirited fruity wine Sangria Recipe.


Cure All Sangria
Print recipe
Dr. Bobbie is well known across the globe for her Cure All Sangria Recipe. A light tasting yet strong spirited fruity wine Sangria Recipe.
Ingredients
1.5l Dark Red Wine (a cheap Cabernet or Merlot is best)
1000ml Port
750ml Peach Brandy
200ml Brandy
200ml Grappa
2 cans Frozen Berry Concentrate (defrosted without water)
1l Water
3 cups Apples (of the hard varietals like fuji, granny smith, etc.)
2 cups Strawberries
4 Oranges
1/2 bunch Fresh Mint
Note
Fruits can change depend on the season, mix it up and have fun. Other fruits that work well are peaches, mangoes, and pears. When using bananas, cut the day of and make sure they are firm, not soft.
Disclaimer: Bobbie is a Doctor by spirit of spirits and is not a medical doctor.
Directions
Step 1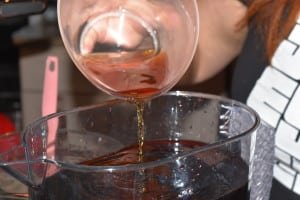 In a large bowl or container, mix all the liquids together. Squeeze 2 oranges and add to the liquids.
Step 2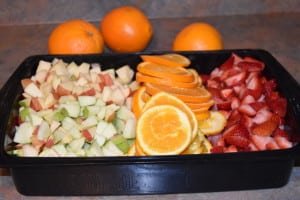 Chop up the fruit, dicing and slicing as needed. Add to the bowl.
Step 3
Lightly bruise the mint by slapping it a couple of times. Add to the mixture and let steep for 2 hours and then remove. It's best to keep the bunch bundled so it's easier to remove.
Step 4
Refrigerate overnight or up to 4 days. Remove some of the fruit and place in a bowl next to the pitcher to make it easier to scoop fruit into each individual cup.
Step 5
When using a beverage dispenser, use glass pebbles or marbles to place on the bottom of the dispenser to keep the fruit from stopping up the spout.
Step 6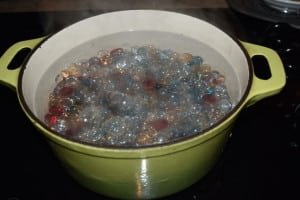 When using glass pebbles or marbles, be sure to wash them completely, rinse them well, and then boil them for at least 5 minutes to sanitize them. Cool them completely before using.
---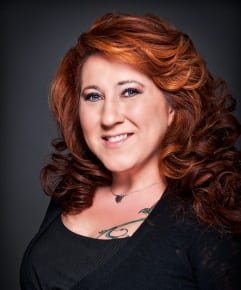 Bobbie is one of my oldest and best friends. We've been friends since high school and back then our idea of drinking a wine was a Gallon of Gallo with a 2-liter Sprite and some Orange Juice. We were really bold when we went all out and had some Boons Farm, which was more like a wine cooler. Oh yeah, and at that time, it was all about the California Cooler, the first bottled wine cooler (which was available in pony kegs… I can't tell you how I know that).



As time passed, and we got older and wiser, Bobbie's mixology became more bold and experimental. Her Sangria recipe combines multiple spirits to make the most flavorful and strong wine drink. Her recipe is one that is coveted by her friends. And now, she is sharing it with us and all of you.


The first thing to remember when making Sangria is to make it with friends. One of our other best friends from high school, Deana, had her daughter's Master's Degree graduation coming up and they wanted to have Sangria. So, what better way to spend an evening with friends than to cut fruit and mix spirits? We were a little sad that our other best friend, Celeste, was unable to be with us as she lives way too far away from us (We Miss you Celeste!).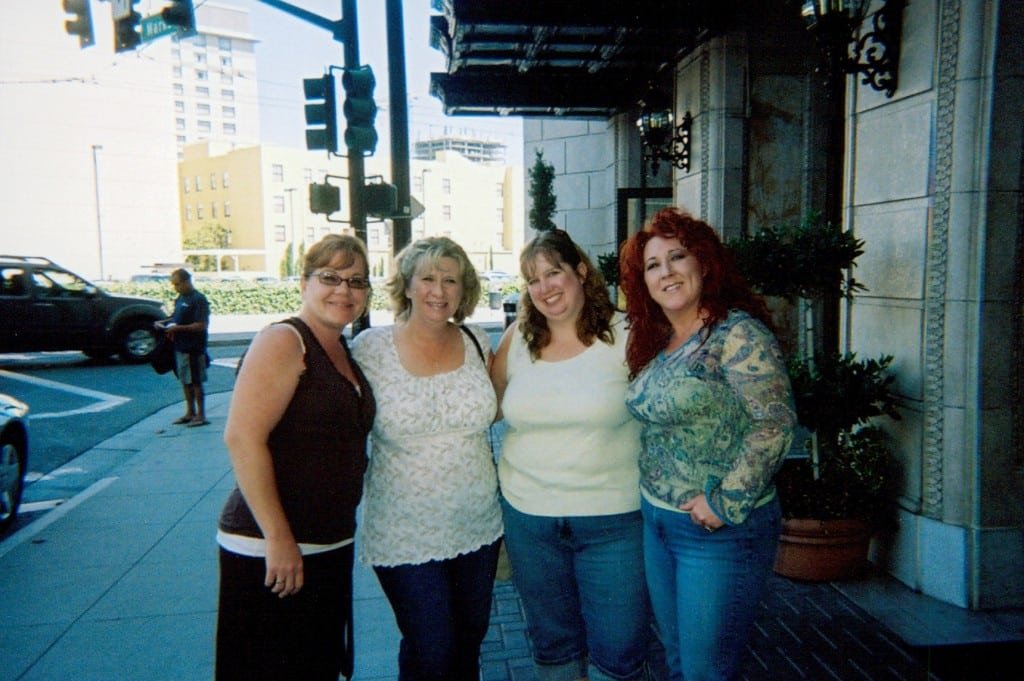 Anyways, we got together on a Tuesday evening and had a blast making the Sangria. We started by washing and cutting up the fruit.
While Bobbie mixed up the liquids…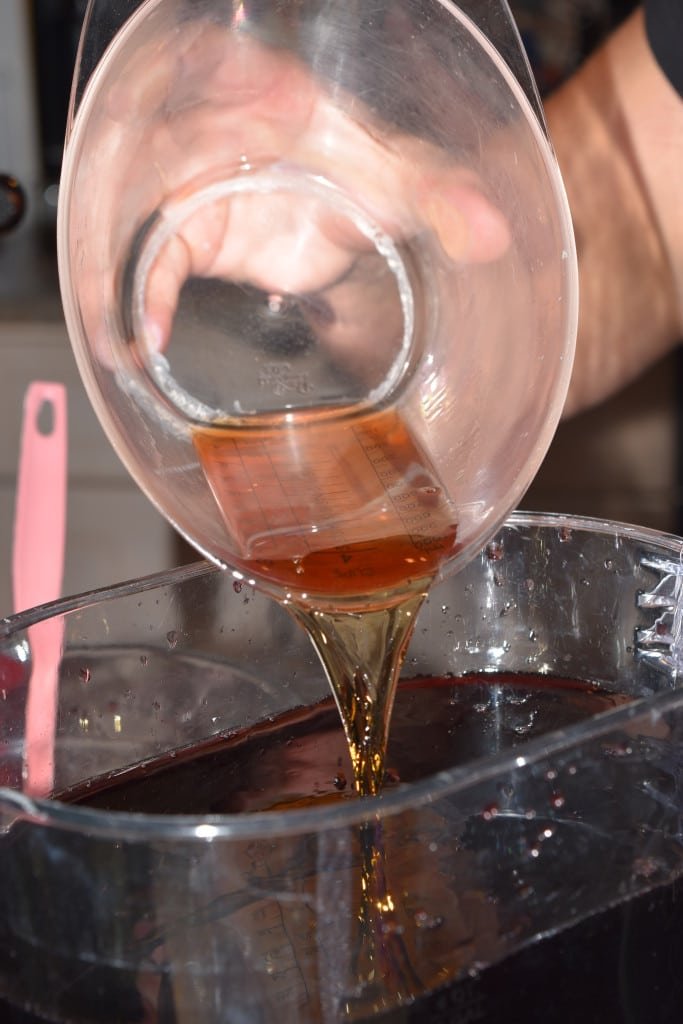 Then Bobbie bruised the mint and we put it all together. Stir, taste, measure, add, stir, taste… This was the first time Bobbie had done actual measurements for her sangria as she usually just would do HUGE batches of it for parties (starting with 8-10 bottles of red wine). It took her a moment to realize that not all parties require 20 gallons of Sangria as she kept saying "I've never made a batch this small". Now, let's set the story straight. It wasn't that little of a batch. We doubled this recipe, so there was quite a bit of alcohol. 🙂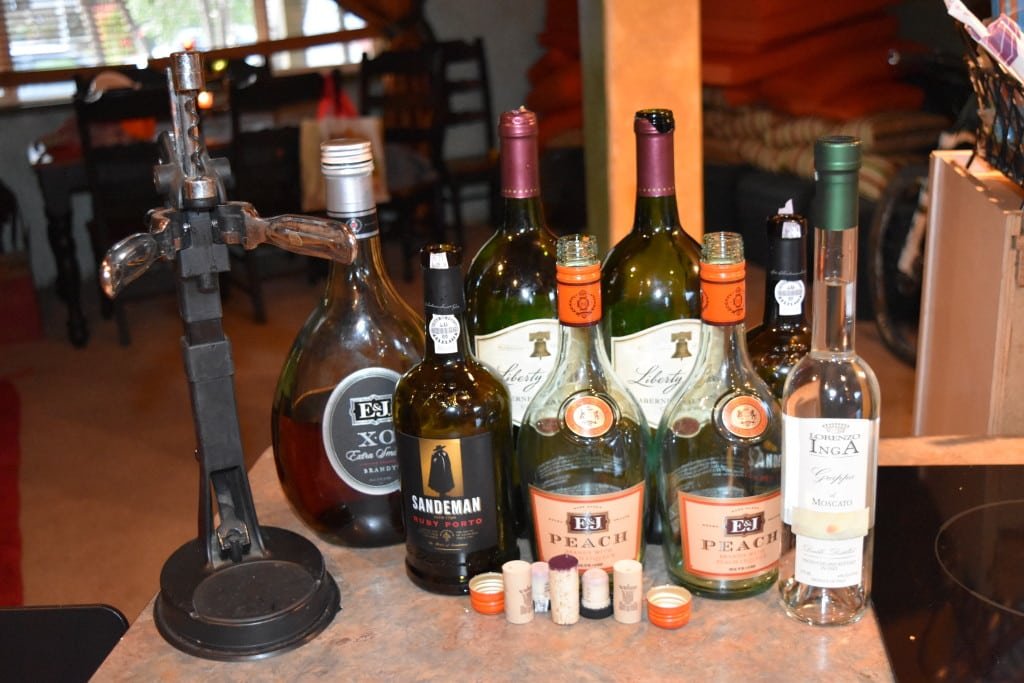 We wound up making huge 2 bowls of Sangria…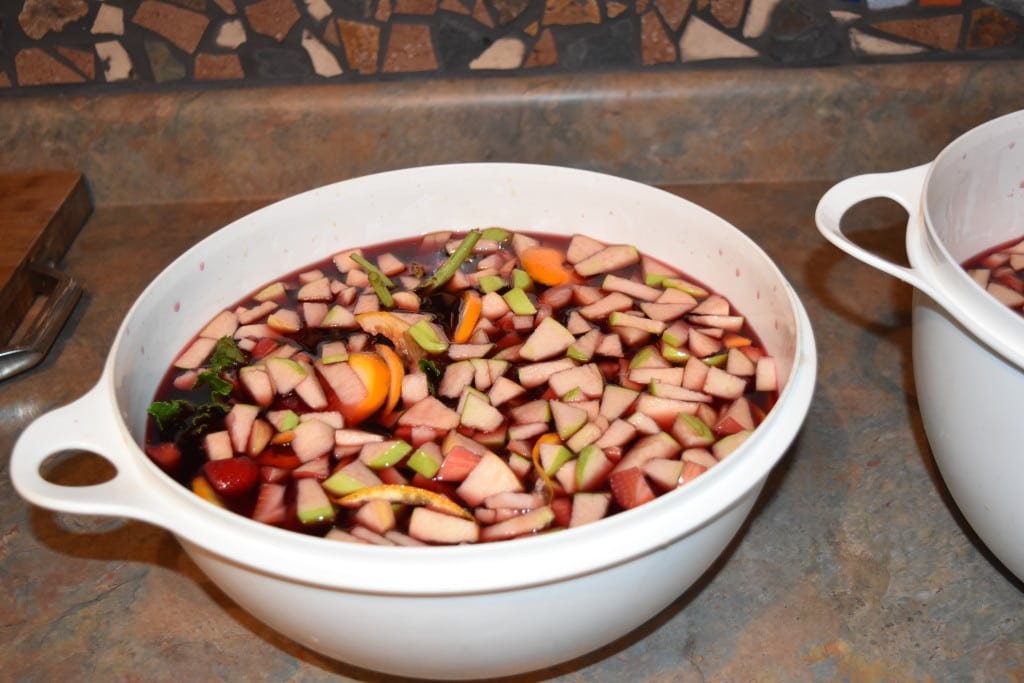 Once we were done, I took pictures for my site and then we all had a glass to celebrate our friendship and the fun we had making it.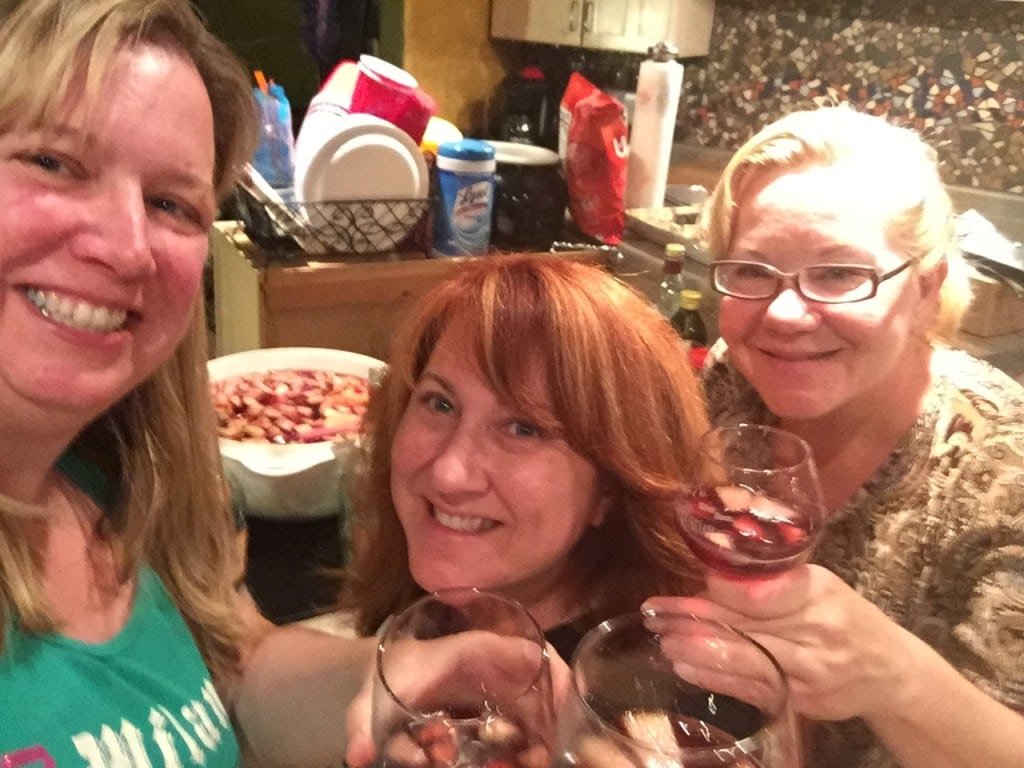 Deana was able to put the tupperware lid on these bowls and take them home to refrigerate for her daughters graduation party on Saturday (which is actually right now as I type this recipe). Congratulations Amanda on getting your Masters in Clinical Psychology! Your mom is so proud of you!
So now you all have Dr. Bobbie's super secret Cure All Sangria Recipe. Do I even need to say it? ENJOY!
Disclaimer: Bobbie is a Doctor by spirit with spirits and is not a medical doctor.
---