Prepare to embark on a tropical flavor adventure with the tantalizing Mango Short Ribs, a remarkable short ribs recipe that brings together the succulence of slow-cooked ribs with the vibrant essence of mango.
Mango Short Rib Sandwiches
Print recipe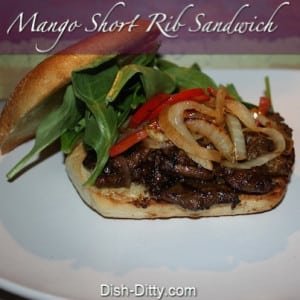 | | |
| --- | --- |
| Serves | 3 |
| Prep time | 5 minutes |
| Cook time | 10 minutes |
| Total time | 15 minutes |
| By author | Dish Ditty |
Ingredients
1lb Marinated Short Ribs* (boneless, sliced thin)
1 tablespoon Olive Oil
1/2 Sweet Onion (sliced thin)
1/2 Red Bell Pepper (sliced thin)
3 dashes Salt & Pepper
2-4 tablespoons Water (for caramelizing onions)
3 Ciabatta Italian Rolls (Sliced in half)
2 tablespoons Butter
Baby spinach (washed and dried)
Note
*Short Rib Marinade, be sure to add the mangos and juice
Directions
Step 1
Marinade thinly sliced boneless short ribs for about 2 hours.
Step 2
In a large pan, heat oil. Add onions, peppers, salt & pepper. Cook on high until onions start to brown. Add the water to help caramelize the onions. Cook for another minute or so to finish the caramelizing of the onions. Remove from pan.
Step 3
Spread butter on bread and toast or broil to lightly brown.
Step 4
Do not add any more oil, but keep the pan on high and cook the short ribs in small batches, with one batch being enough for one sandwich. You may need to clean the pan between batches.

When cooking the short ribs, place on the hot pan and flatten out. Do not touch for at least 1 or more minutes, letting the meat cook without moving. You will see it start to brown and the sugars will start to caramelize.

Using a spatula, flip the meat and do the same on that side, flattening the meat out with a spatula so that as much of the meat is touching the pan. Flip and move at the end to make sure as much of the meat is browned as possible.
Step 5
Put it together: Bread, meat, onions/peppers mixture, and spinach. Enjoy!
This culinary masterpiece combines tender and juicy ribs with a delectable mango-infused sauce, resulting in a mouthwatering fusion of flavors that will transport your taste buds to a tropical paradise.
The key to the exceptional taste of Mango Short Ribs lies in the slow-cooking process, allowing the ribs to become tender and melt-in-your-mouth delicious. As the ribs simmer away, the savory aroma fills your kitchen, building anticipation for the flavors to come. The star of the show, the mango sauce, adds a burst of tropical-inspired goodness, creating a harmony between the savory and sweet elements. Each bite is a journey of tender meat bathed in a luscious mango sauce, leaving you craving more.
This easy-to-follow Mango Short Ribs recipe is a perfect choice for those seeking a flavorful and impressive dish that marries the succulence of short ribs with the fruity sweetness of mango. The rich and savory meat, slow-cooked to perfection, pairs beautifully with the tangy and tropical flavors of the mango sauce. As you savor each bite, you'll experience the irresistible combination of tender ribs and the tantalizing sweetness of mango. Whether you're hosting a dinner party or treating yourself to a special meal, these Mango Short Ribs will undoubtedly impress and leave a lasting impression on your taste buds.
Incorporating the vibrant flavors of mango into a classic short ribs recipe results in a sensational dish that delights the senses. The savory and tender slow-cooked ribs become infused with the tropical allure of mango, creating a culinary experience that is both unique and memorable. The combination of braised ribs and the savory mango sauce makes for a delightful contrast of flavors that is sure to please any palate. With this easy-to-follow recipe, you can bring the taste of the tropics to your dinner table and enjoy the perfect balance of savory and sweet in each mouthwatering bite. Get ready to savor the tantalizing Mango Short Ribs and experience the tropical flair that this dish brings to your dining experience.
Recipe for Marinade

Korean BBQ Short Rib Marinade
Print recipe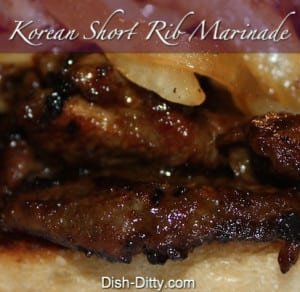 Ingredients
1 1/2 cup Dark Brown Sugar
1/3 cup Whole peeled garlic
1/3 cup Fresh Ginger
1/2 cup Soy Sauce
1/2 cup Fish Sauce
1/4 cup Sesame Oil
1/2 bunch Green Onions
1/2 cup Dole Orange Peach Mango Juice (optional)
1 cup Fresh Mangos (diced, optional)
1/2 bunch Cilantro (optional)
Directions
Step 1
Combine all ingredients in a blender and blend until smooth. Use as a marinade for short ribs.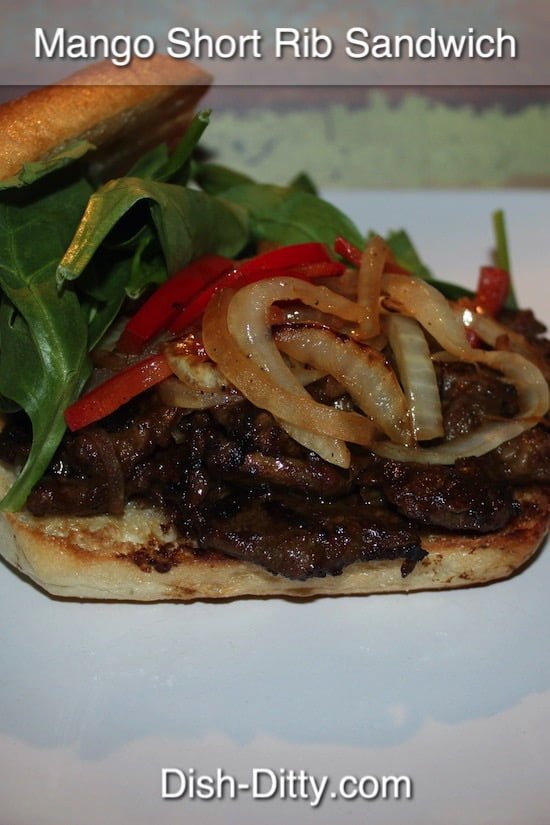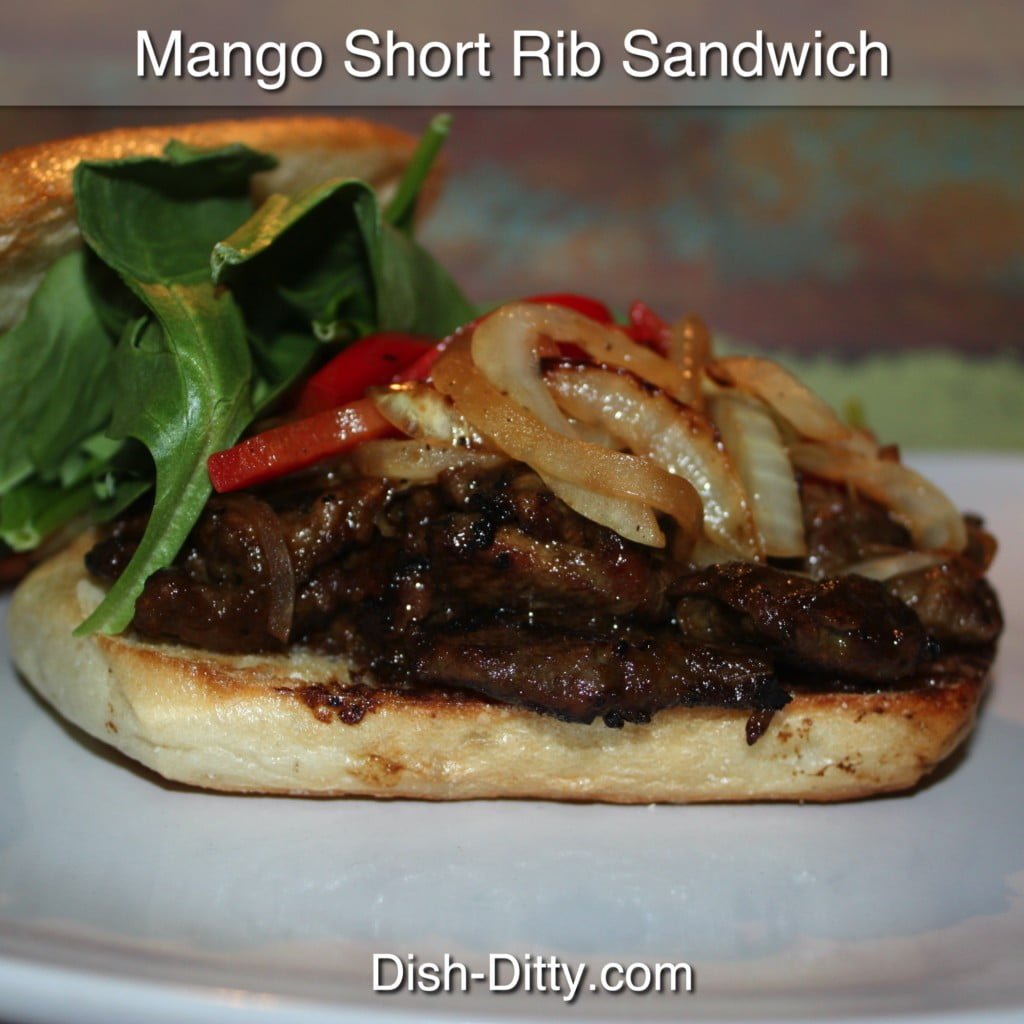 #recipe #recipes #shortribs #shortribrecipe #beefrecipe #shortribrecipes #beefrecipes #sandwich #sandwiches #sandwichrecipe #sandwichrecipes #mango #mangoes #mangorecipe #mangorecipes