Chana Masala is a typical indian vegan dish that is made with chickpeas (a.k.a. garbanzo beans) and is generally very spicy. I'm not into spicy foods, but I love chana masala, so I made my own to my tastes.
Chana Masala (Vegan)
Print recipe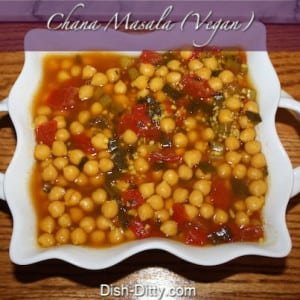 | | |
| --- | --- |
| Serves | 8 |
| Prep time | 10 minutes |
| Cook time | 2 hours, 30 minutes |
| Total time | 2 hours, 40 minutes |
| By author | Dish Ditty |
Ingredients
1 cup Dry Garbanzo Beans
Water
2 tablespoons Garlic (minced)
2 Tomatoes (diced)
1 cup Green Onions (chopped)
1 teaspoon Garam Masala
1/2 teaspoon Turmeric
1/2 teaspoon Ground Ginger
1 teaspoon Dried Cilantro
1/2 teaspoon Salt
Directions
Step 1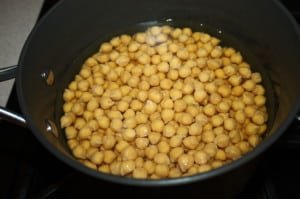 Rinse garbanzo beans and cover with water. Let the beans soak overnight.
Step 2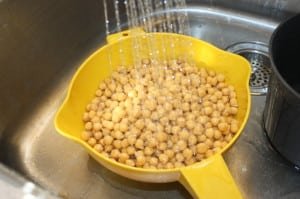 Drain & rinse the beans with cool water.
Step 3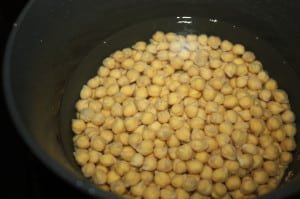 Return the beans to the pan, cover with water and add the garlic. Bring to a boil. Reduce heat, cover and simmer for 30 minutes.
Step 4
Add remaining ingredients & bring back to a boil. Reduce heat and simmer at least 2 hours. You can simmer for 3-4 hours if you like your beans a little more on the mushy side. I prefer them to cooked through but still firm to the touch.
---
Flavorful yet doesn't burn the mouth, this Chana Masala is perfect for those who love the indian food flavors but not the heat.