This is one of the best pulled pork omelets I've had. The tender pork with the vegetables is just perfect.

This is goes with our article "Eight Ways to use Leftover Pulled Pork". You're welcome.
Pulled Pork & Eggs
Print recipe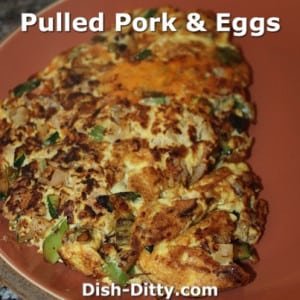 Ingredients
1/2 cup Leftover Pulled Pork (chopped)
1/4 cup Yellow Onion (diced)
1/4 cup Zucchini (diced)
1/4 cup Green Bell Pepper (diced)
2 tablespoons Butter or Oil (or spray Pam)
1/2 cup Shredded Cheese
4 Eggs
1/2 cup Milk
Salt & Pepper
Directions
Step 1
Beat eggs with milk and a couple dashes of salt & pepper. Set aside.
Step 2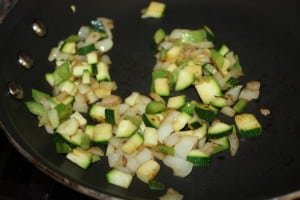 In a skillet, heat half of the oil or butter and add onions, peppers and zucchini. Cook until onions are softened. Add the pulled pork and cook for 30 seconds or so t get the pork hot.
Step 3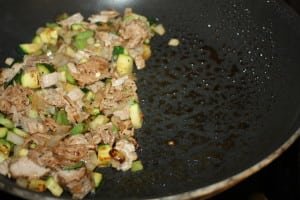 Push the meat/vegetable mixture to one half of the pan and pour the eggs into the pan.
Step 4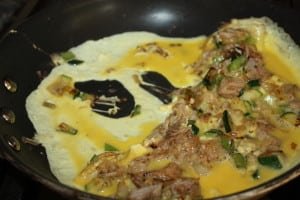 Cook over medium heat, pulling the eggs from bottom to top, until the eggs are mostly cooked.
Step 5
Spread out the eggs and pork and add the cheese. Fold in half and cook until cheese is melted. Remove from pan and serve.
---