This Shelter-In-Place order is getting a bit old. But, I'm home and have to do something with this chicken. So here ya go. Super simple, only a couple of ingredients. Time to EAT! Enjoy!
Quarantine Oven Chicken Recipe:
Quarantine Oven Chicken
Print recipe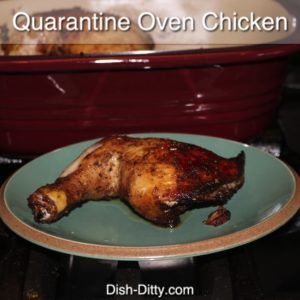 Ingredients
whole chicken legs (bone-in with skin)
olive oil
balsamic vinegar
tri-tip rub
Directions
Step 1
Sprinkle tri tip rub liberally over chicken. Rub in olive oil and balsamic vinegar. Be generous with the oil and rub but be light with the balsamic vinegar. No measurements needed. Once the chicken is fully coated, place in a baking pan or roasting pan and cook at 425 F degrees for 35 minutes, or until chicken reaches 165 F degrees throughout. Remove from oven and serve with whatever you got!
Tri-Tip Rub Recipe:
Tri-Tip Rub
Print recipe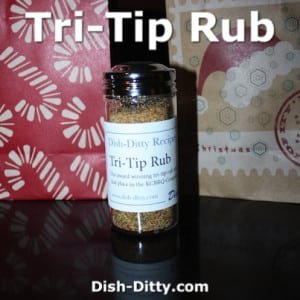 Ingredients
Kirkland Steak Seasoning
Kirkland No-Salt Seasoning
Garlic Powder
Old Bay Seasoning
Italian Seasoning
Note
Used in our Award Winning Tri-Tip Recipe.
Directions
Step 1
Combine equal parts of:
Kirkland Steak Seasoning
Kirkland No-Salt Seasoning
Garlic Powder
Old Bay Seasoning
Italian Seasoning