Jammin' Judy is back with a weeknight favorite, Russian Meatballs. Use your own meatballs or frozen meatballs, either way the magic is in the sauce.


Russian Meatballs
Print recipe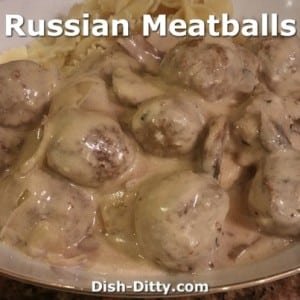 Ingredients
3 tablespoons Bacon Fat (*See notes)
1 cup Shallots (3 large, diced small *See notes)
3 tablespoons Flour
2 cans Beef Consommé Condensed Soup
2 cups Mushrooms (sliced)
1/3 cup Vodka
2/3 cups Dry Vermouth
1 teaspoon Thyme
1 teaspoon Italian Seasoning
1/2 teaspoon Black Pepper
1 1/2lb Frozen Beef Meatballs
1 pint Sour Cream
1lb Egg or Farfalle Noodles (cooked to package directions)
Note
If you don't have bacon fat handy (I keep a jar that I fill every time I make bacon) you can use 2-3 slices of bacon diced instead, or vegetable oil.
You can substitute 1 yellow or white onion diced instead of shallots. I use shallots because my husband is allergic to onions.
Directions
Step 1
Melt the bacon fat & sauté the shallots until soft. Add flour and stir until it is absorbed and starting to brown.
Step 2
Add both cans of beef consommé and stir until thickened. Reduce heat to medium-low.

Step 3
Add mushrooms, vodka, vermouth, thyme, Italian Seasoning, & black pepper. Stir well, and then add the meatballs. Bring to a boil, cover & reduce heat to maintain a simmer.
Step 4
Cook for 20-30 minutes or until meatballs are heated through.
Step 5
Stir in sour cream and heat until bubbly. Serve over noodles.
---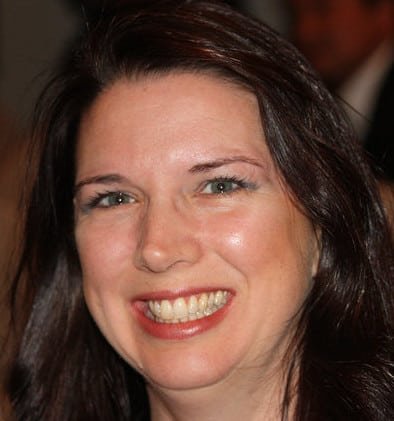 This recipe is adapted from a similar recipe in "Great Cooking Ideas" (copyright 1978). In the cookbook you have to make your own meatballs, and the alcohol is NOT cooked in. When I lost the cookbook, I wanted to make the recipe and adapted what I remembered to something that can be turned into a quick weeknight meal. The result is what you have here. This is a family favorite, which my kids ask for often.


Although the cooking time is 20-30 minutes, you can cook longer if needed. Or, you can make ahead and reheat. The dish also freezes well. I often make a double-batch and freeze half of the meatballs & sauce for a second meal.
Enjoy!
---