Time for summer? I am as long as I can have this Smoked Leg of Lamb Recipe. YUM!


Smoked Leg of Lamb
Print recipe
Ingredients
2 Beers (Stella Artois)
3/4 cups Lemon Juice
10 Garlic Cloves
2 tablespoons Tri-Tip Rub (*See Notes)
1 tablespoon Garlic Salt
1 tablespoon Dried Rosemary (or 2 sprigs fresh)
Note
Recipe: Tri-Tip Rub Recipe
YouTube Video: How to Butterfly a Leg of Lamb
Directions
Step 1
Start by butterflying your roast. *See notes for YouTube video.
Step 2
Add all ingredients together and marinade for 1-2 hours on the counter. This will allow your roast to marinade and temper at the same time.
Step 3
Smoke at 400 degrees for 20 minutes.
Step 4
Reduce heat to 325 and continue smoking for 1 hour. Check the temperature and remove when it is 5 degrees below your desired temperature. I prefer 145 for a medium rare. (160 for medium and 170 for well done)
Step 5
Let rest for 10 minutes before slicing.
---
Tri-Tip Rub
Print recipe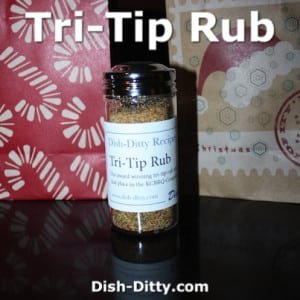 Ingredients
Kirkland Steak Seasoning
Kirkland No-Salt Seasoning
Garlic Powder
Old Bay Seasoning
Italian Seasoning
Note
Used in our Award Winning Tri-Tip Recipe.
Directions
Step 1
Combine equal parts of:
Kirkland Steak Seasoning
Kirkland No-Salt Seasoning
Garlic Powder
Old Bay Seasoning
Italian Seasoning
---