Sometimes simple cooking is the best.  This is a simple starter pilaf rice dish that can be modified easily by adding onions, garlic, celery, carrots, the list goes on.  Don't be shy in making adjustments like trying vegetable broth instead.  Or, just use butter and no oil.  Or, try adding different seasonings. For me, I use this rice when I want an uncomplicated side that doesn't overpower my main course.
Simple Savory Rice
Print recipe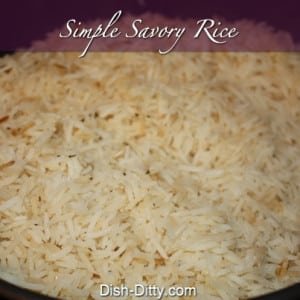 | | |
| --- | --- |
| Prep time | 5 minutes |
| Cook time | 20 minutes |
| Total time | 25 minutes |
| By author | Dish Ditty |
Ingredients
1 tablespoon Garlic Olive Oil (Or Olive Oil + 1/2 tsp garlic powder)
2 tablespoons Butter
3 cups Long Grain Rice (Basmati is my favorite)
1 teaspoon Dried Marjoram
5 cups Chicken Broth
Water
Directions
Step 1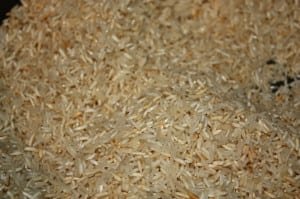 In large pan with lid, cook oil, butter and rice on high until rice is golden and toasted.
Step 2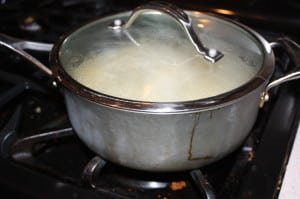 Add marjoram and chicken broth. Bring to a boil. Reduce heat to a simmer, cover, and cook for 20 minutes (do not lift the lid).
Step 3
Keeping the lid on, remove from heat and let it rest for at least 5 minutes covered before serving.