A healthy and delicious dip for Vegans and non-Vegans alike. Most people won't even miss the dairy in this delicious and creamy dip. Perfect for a crowd where you aren't sure of allergies or dietary restrictions.
Vegan Green Onion Dip
Print recipe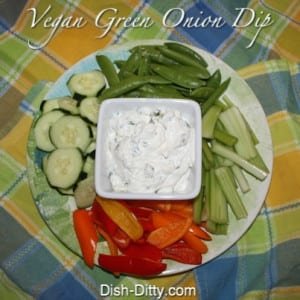 | | |
| --- | --- |
| Serves | 10 |
| Prep time | 10 minutes |
| Cook time | 5 minutes |
| Total time | 15 minutes |
| By author | Dish Ditty |
For those with dairy issues, this dip is creamy and delicious and is perfect for your veggies or chips. Can be made with dairy, but it really doesn't need it.
Ingredients
1 tablespoon Olive Oil
2 cups Green Onions (chopped)
1/8 cup Water
12oz Better than Sour Cream by Tofutti (Or other Sour Cream substitute)
1/2 teaspoon Beau Monde Seasoning
Directions
Step 1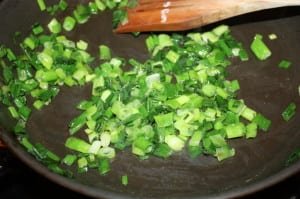 In sauté pan, heat oil on medium heat. Add onions and cook, stirring frequently until they start to soften (lower the heat if they are looking like they will brown). Add the water and cook until the water is dissolved. Remove from heat and cool.
Step 2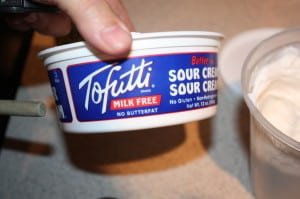 In a bowl, combine the 'Better than Sour Cream,' Beau Monde seasoning, and the onion mixture from above. Stir well. Refrigerate for at least 2 hours before serving with your favorite vegetables or chips.