Peanut Butter Balls
Print recipe
Ingredients
1 cup Peanut Butter
1 cup Graham Cracker Crumbs
1 cup Pecans (chopped)
8oz Butter
1lb Powdered Sugar
4oz Kitchen Paraffin Wax
12oz Semi Sweet Chocolate Chips
Directions
Mixing
Step 1
Using a mixer, beat the butter until soft, then slowly add in the powdered sugar, blending completely after each addition.
Step 2
Add in the peanut butter and mix completely
Step 3
Add in the graham cracker crumbs & pecans last, slowly adding and mixing completely after each addition
Shaping
Step 4
For each cookie, form a small round ball with your hands (about 1 inch, size of a walnut) and place on waxed paper or parchment paper.
Note: If the ball is too large, it will break up as you dip it in the melted chocolate
Note: You can chill the balls in the fridge to make them firmer before dipping. This is optional but may be useful if you have issues while dipping
Dipping
Step 5
Mix together the 1/4 block of paraffin wax and a small bag of chocolate chips in a double boiler until melted together.
Step 6
Stick toothpicks into the candy balls and dip into the chocolate coating. Lay out to cool on waxed paper. You can choose to dip them twice if you want a thicker coating, just let them cool first before doing a second dip.
12 Days of Christmas Recipes…  Day 11
Peanut Butter Balls
Day 11 of 12 Days of Christmas is better than a Reeses Peanut Butter cup. Perfect for a cookie exchange or gifts for your friends and neighbors. My sister makes these Peanut Butter Balls for our family every year and I cannot resist them when she brings them to our Christmas Eve dinner.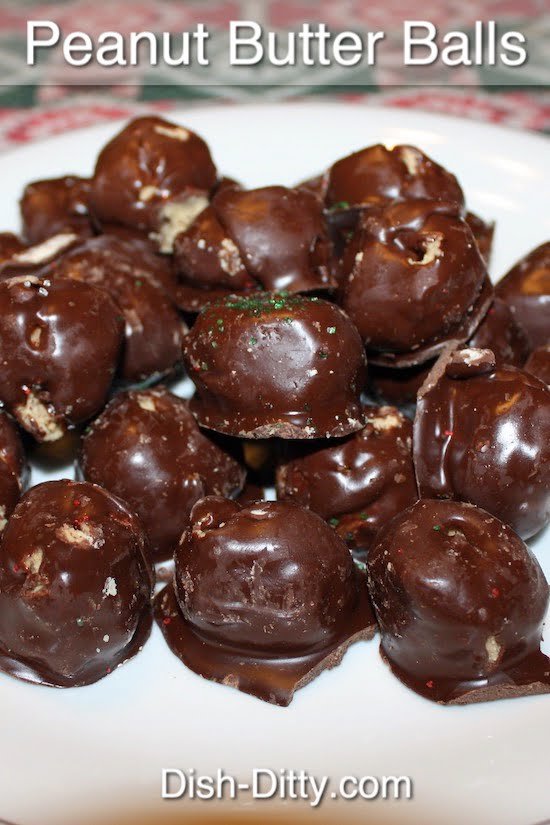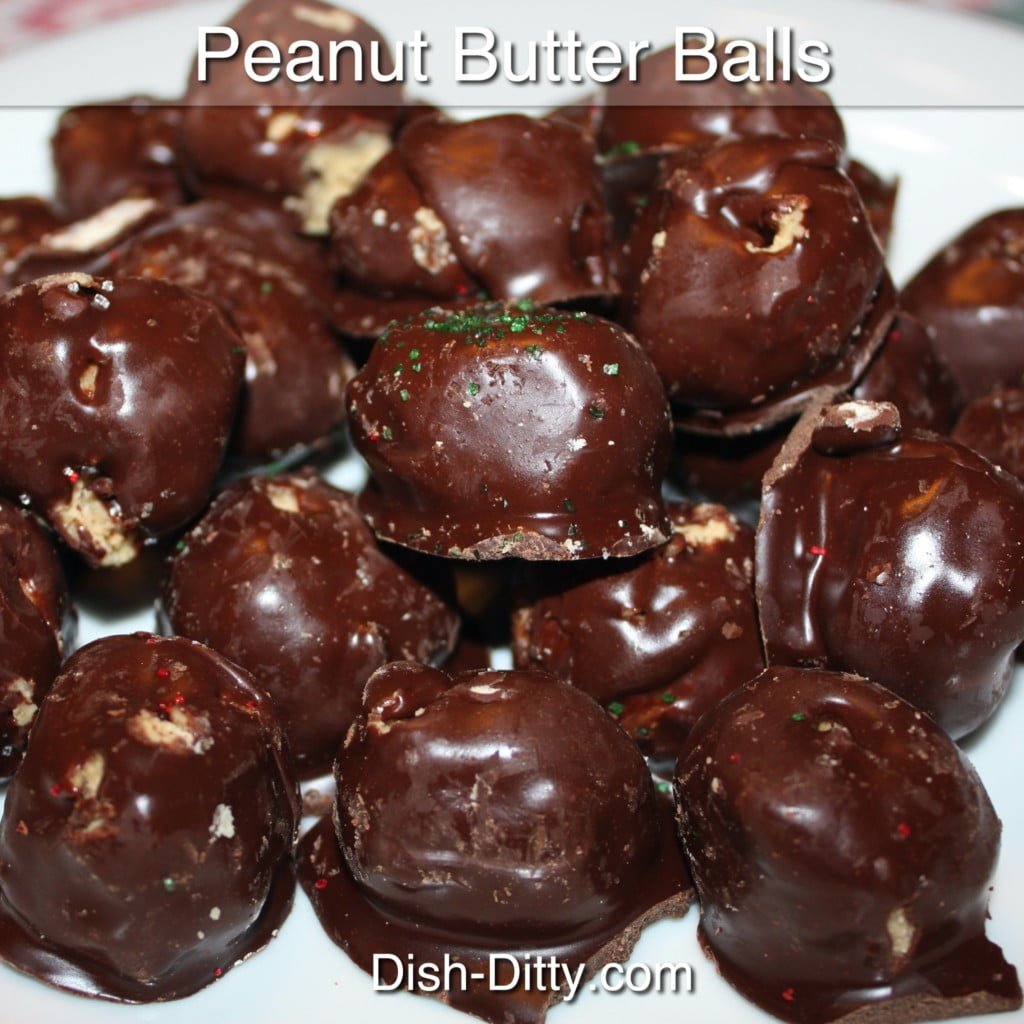 #recipe  #christmas #christmasrecipe #recipes  #recipes #christmasrecipes #christmacookies #christmascookie #cookies #cookierecipe #cookierecipes #peanutbutter #peanuts #chocolate #chocolaterecipes #partyrecipe #potluckrecipe #yummy #christmastime #traditions