Stuffed Mushrooms
Print recipe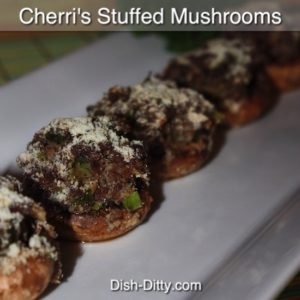 | | |
| --- | --- |
| Serves | 10 |
| Prep time | 15 minutes |
| Cook time | 25 minutes |
| Total time | 40 minutes |
| By author | Cherri via Dish Ditty |
My mother adapted this recipe when the family lived in France. Madame Jordan made a mushroom casserole that was a layer of mushrooms topped with a beef mixture made from leftover roast beef. My mom turned that dish into this delicious and beautiful appetizer.
Ingredients
2lb Ground Beef (93% lean)
4 tablespoons Butter (divided equally)
1lb Mushroom Caps
8 Green Onions (finely chopped)
1/2 cup Milk
2 tablespoons Fresh Parsley (chopped)
1/2 teaspoon Salt
2 tablespoons Flour
2 tablespoons Bread Crumbs
2 tablespoons Parmesan Cheese (grated (optional))
Note
I usually will multiply the recipe by 1.5 and use larger mushrooms. I then stuff them a bit more than my mom used to.
Directions
Step 1
Preheat oven to 350 degrees.
Step 2
Prepare the mushrooms. First, clean the mushrooms thoroughly to remove all dirt. Next, remove the stems and then set them aside for now. Depending on the mushrooms, I sometimes need to scrape out some of the insides of the mushrooms. As you can see from this picture, I remove some of the insides with a spoon to create a larger cup to hold the filling.

Butter a casserole dish by spreading about 1-2 Tbl of butter on the bottom and sides of the dish. Place the mushroom caps in the dish to prepare for stuffing.
Step 3
Finely chop the mushroom stems to be used later.
Step 4
In a large pan, sauté the ground beef. Drain any rendered fat and transfer beef to a bowl.
Step 5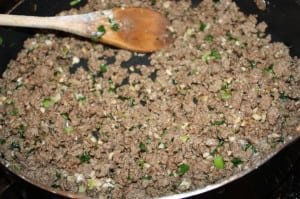 Add the butter to the pan and sauté the chopped mushroom stems and green onions for about 2 minutes. Return the ground beef to the skillet and add the flour. Cook for about 1 minute, stirring constantly.
Step 6
Add the milk, parsley flakes, salt, and flour. Stir over low heat until thickened (about 2-3 minutes). It should stick together.
Step 7
Using the meat mixture, stuff the mushroom caps and place in the buttered casserole dish.
Step 8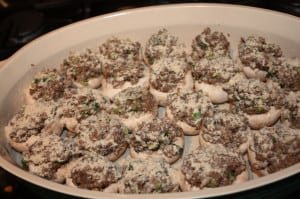 Sprinkle the casserole with breadcrumbs and parmesan cheese, if desired.
Step 9
Bake at 350 degrees uncovered until brown on top (about 20-25 minutes).
12 Days of Christmas Recipes…  Day 10
Cherri's Stuffed Mushrooms
Day 10 of 12 Days of Christmas is one of my favorite appetizers from my mom. My mom would make these on special occasions and I just love them. So many fond memories of my mom with all these Christmas recipes.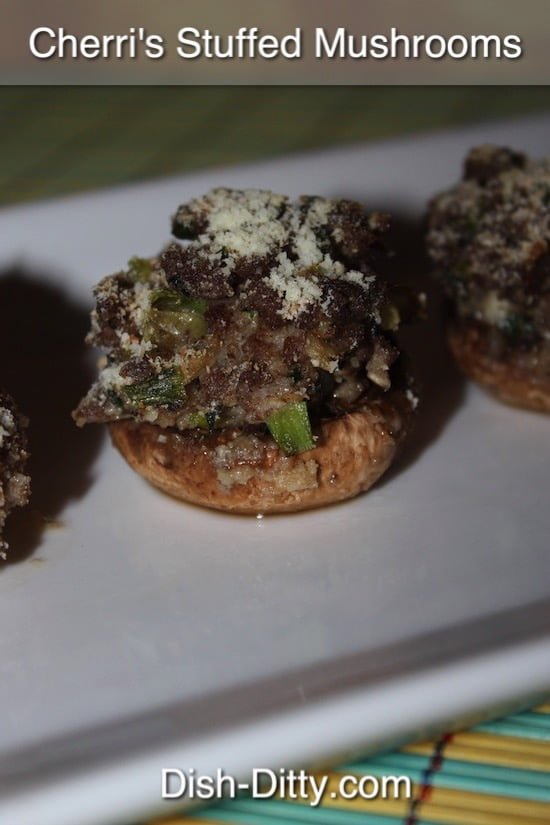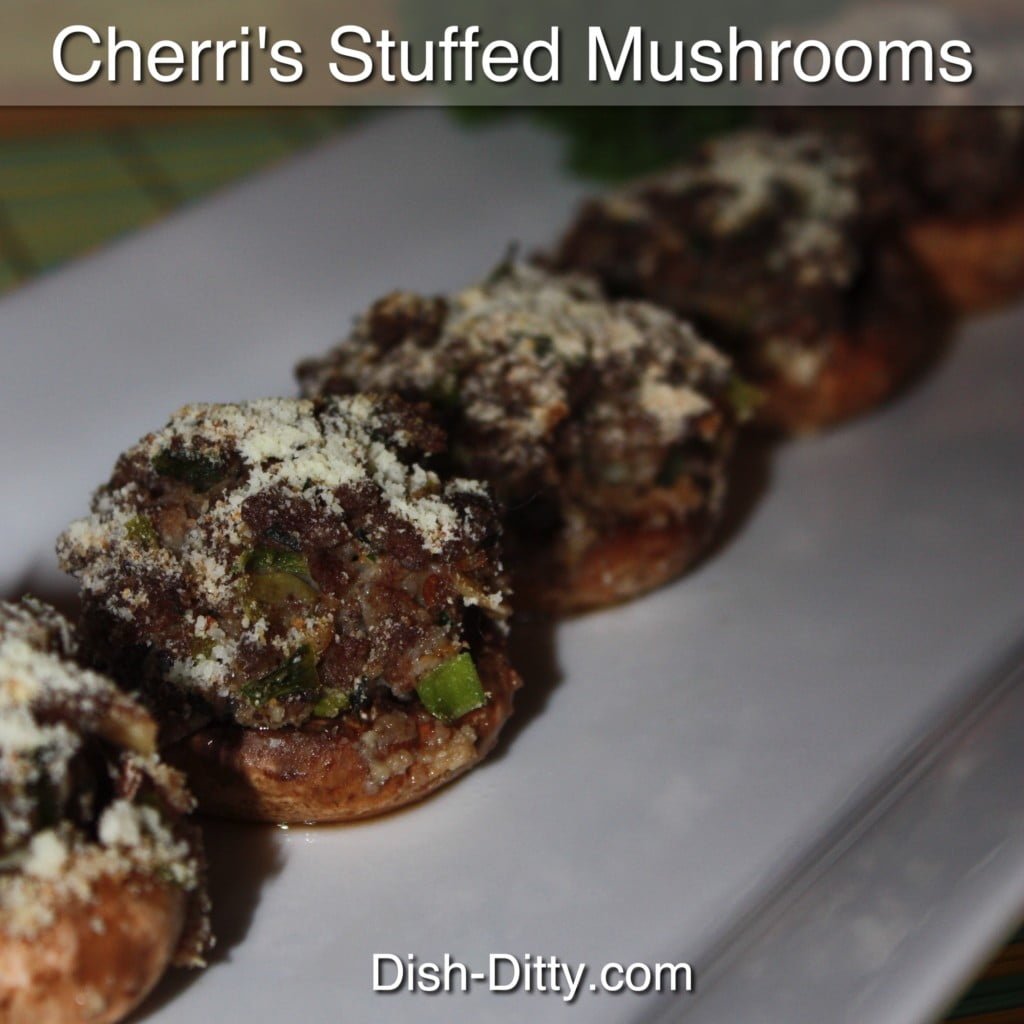 #recipe  #christmas #christmasrecipe #recipes  #recipes #christmasrecipes #christmacookies #christmascookie #christmassweetbread  #stuffedmushrooms #stuffedmushroomsrecipe #mushrooms #mushroomrecipes #appetizers #appetizerrecipes #appetizerrecipe #partyrecipe #potluckrecipe #yummy #christmastime #traditions