This coleslaw recipe is an adaptation from the slaw used on Fish Tacos at Leblanc Los Cabos Spa & Resort. This delightful coleslaw creation pays homage to the resort's dedication to elevating traditional dishes with a modern twist
Chipotle Coleslaw
Print recipe
Ingredients
1/4 red onion (thinly sliced)
2 carrots (grated)
1/4 bunch cilantro (chopped)
2 cups cabbage (chopped)
1/2 lime (juice from lime)
2 tablespoons chipotle mayonnaise (see notes for recipe)
Note
Directions
Step 1
Mix all ingredients together. Let it set for about 10 minutes before serving.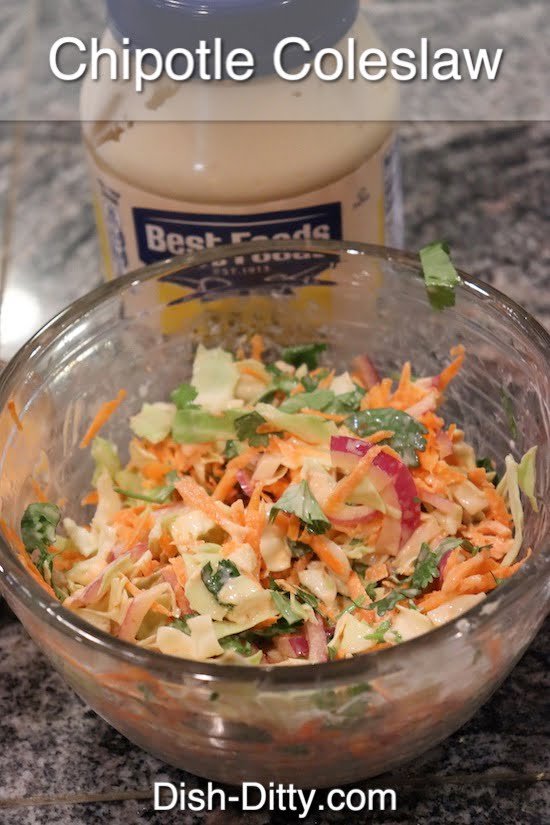 Used on Fish Tacos:
Embark on a culinary journey as we delve into the vibrant flavors of Chipotle Coleslaw, an inspired recipe that draws its roots from the remarkable cooking demonstrations you experienced at Leblanc Los Cabos Resort & Spa. This delightful coleslaw creation pays homage to the resort's dedication to elevating traditional dishes with a modern twist. Imagine yourself immersed in the captivating atmosphere of Leblanc Los Cabos, where expert chefs shared their culinary expertise, inspiring you to adapt and create this unique recipe.
Chipotle Coleslaw offers a harmonious blend of textures and flavors that leave a lasting impression. As you prepare this dish, you'll discover the perfect balance between the crispness of cabbage and the creamy dressing, accented by the smoky and slightly spicy notes of chipotle peppers. The recipe intertwines elements of traditional coleslaw with the bold and dynamic flavors introduced during the cooking demonstrations. The result is a culinary masterpiece that embodies the fusion of innovation and tradition, ensuring each bite is a symphony of textures and tastes.
With its delightful crunch and the enticing kick of chipotle peppers, Chipotle Coleslaw stands as a testament to your adaptability and the transformative power of Leblanc Los Cabos' culinary expertise. Whether enjoyed as a refreshing side dish to complement a variety of main courses or used to add a punch of flavor to your favorite sandwiches or tacos, this recipe encapsulates the essence of Leblanc Los Cabos' commitment to culinary excellence. Each mouthwatering forkful transports you back to the captivating cooking demonstrations, allowing you to savor the flavors and memories that continue to inspire your culinary explorations.
Video demonstration
This coleslaw is modeled after the coleslaw used by Chef Edgar at Leblanc Spa Resort Los Cabos. This is the video of him giving us a demonstration on how to make it:
If you want more information on this amazing resort, visit my review at <a href="https://www.dish-ditty.com/2020/11/22/luxurious-vacation-to-leblanc-los-cabos/">Luxurious Vacation to Leblanc Los Cabos</a>.