This coleslaw recipe is an adaptation from the slaw used on Fish Tacos at Leblanc Los Cabos Spa & Resort. Super simple and full of flavor.
Chipotle Coleslaw
Print recipe
Ingredients
1/4 red onion (thinly sliced)
2 carrots (grated)
1/4 bunch cilantro (chopped)
2 cups cabbage (chopped)
1/2 lime (juice from lime)
2 tablespoons chipotle mayonnaise (see notes for recipe)
Note
Directions
Step 1
Mix all ingredients together. Let it set for about 10 minutes before serving.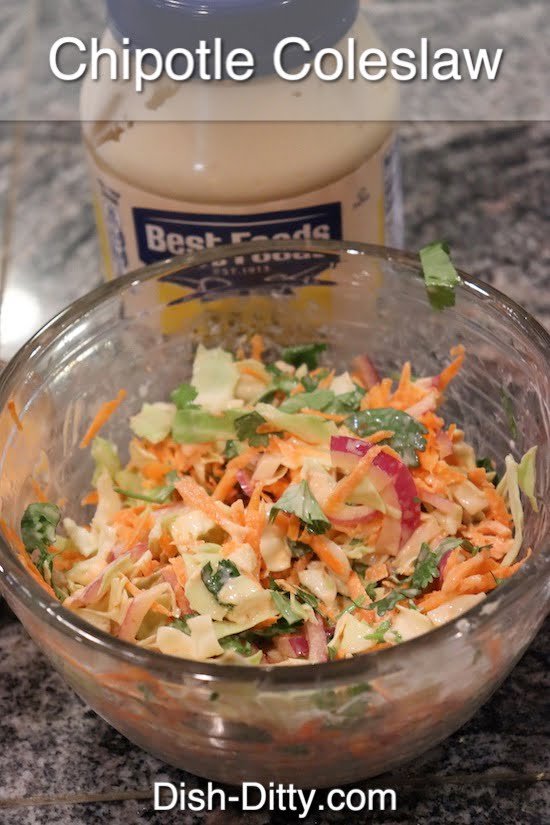 Used on Fish Tacos:
This coleslaw is modeled after the coleslaw used by Chef Edgar at Leblanc Spa Resort Los Cabos. This is the video of him giving us a demonstration on how to make it:
If you want more information on this amazing resort, visit my review at <a href="https://www.dish-ditty.com/2020/11/22/luxurious-vacation-to-leblanc-los-cabos/">Luxurious Vacation to Leblanc Los Cabos</a>.