This is our favorite breakfast to make the morning after Thanksgiving.  We make sure we have extra stuffing just to have this deliciously sinful breakfast.  I know it sounds strange, but don't knock it until you try it.

Eggs over Stuffing
Print recipe
| | |
| --- | --- |
| Serves | 1 |
| Prep time | 2 minutes |
| Cook time | 10 minutes |
| Total time | 12 minutes |
| By author | Dish Ditty |
Ingredients
1 tablespoon Butter
1/2-1 cup Leftover Stuffing
1 Egg
Directions
Step 1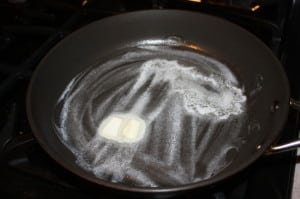 In skillet, heat butter.
Step 2
Form a patty with the stuffing (use as much as you want, but don't make it too thick). Place in hot buttered pan. Cook on medium heat until browned on one side.
Step 3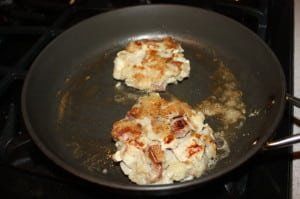 Flip over and continue heating until browned on other side.
Step 4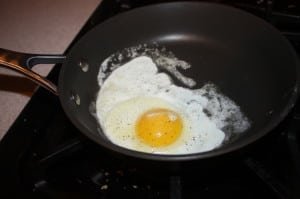 While the patty is cooking on it's second side, cook your egg however you like it. I prefer it over easy, but it works great with sunny side up or anything in between.
Step 5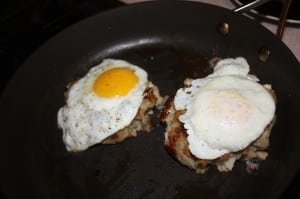 When stuffing is browned on both sides and heated through, remove from pan and serve with egg(s) on top.
Sometimes I'll make a batch of stuffing just for this.  Here's my husband's favorite stuffing recipe: Apple & Sausage Stuffing.