This is my second favorite way to cook my thanksgiving turkey (the first is to inject it and smoke it). It's a delicious way to make your turkey dinner and it makes the best gravy from the leeks and wine.  Perfect Turkey soup can be made from the bones and the cooked leeks.
Leek Roasted Turkey
Print recipe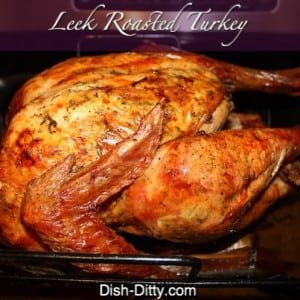 | | |
| --- | --- |
| Prep time | 30 minutes |
| Cook time | 4 hours |
| Total time | 4 hours, 30 minutes |
| By author | Dish Ditty |
Ingredients
Butter Breasts
1/2 cup Butter
1 tablespoon Herbes de Provance
Rub Seasonings
Olive Oil
Kosher Salt
Pepper
Herbes de Provance
Directions
Step 1
Mix together butter and 1 Tbl Herbes de Provance. Set aside.
Step 2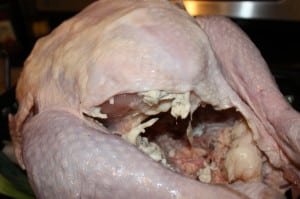 Rinse and dry turkey. Separate the skin from the breast and rub butter in
Step 3
Liberally rub olive oil, salt, pepper and Herbes de Provance all over the turkey, including the cavity. Put leeks in the roasting pan and place turkey on top of the leeks
Step 4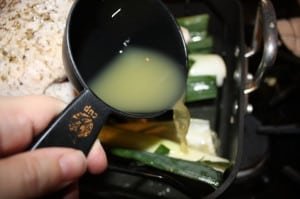 Add 1 cup chicken broth and 1 cup wine to the bottom of the pan.
Step 5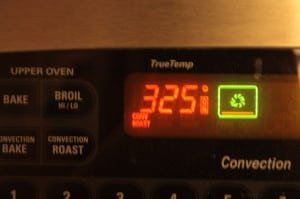 Roast at 325 degrees. Every hour or so, add more chicken broth and wine to the bottom of the pan to keep it from burning. Roast until the turkey reaches 165 degrees in both breast and leg/thighs.
Step 6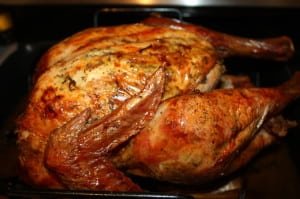 Let turkey rest for 1/2 hour before cutting into it and serving.
Step 7
To make the gravy, strain liquid at the bottom of the pan into a small sauce pot. Add extra chicken broth if there isn't enough. Bring liquid to a boil. Add a mixture of cornstarch and water to thicken it. Taste it to determine if you need to add salt and/or pepper.