This Mexican Tempura Fried Fish recipe comes from LeBlanc Spa Resort Los Cabos. This is the fish used in their amazing poolside fish tacos.
Mexican Tempura Fried Fish
Print recipe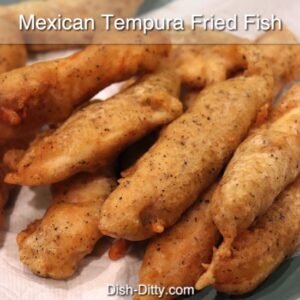 Ingredients
4 fish filets (tilapia or other like fish)
2 cups flour
1 tablespoon granulated onion (or powder)
1.5 tablespoons granulated garlic (or powder)
2 teaspoons ground black pepper
1 teaspoon thyme
1 teaspoon oregano
1.5 teaspoons chile powder
1 teaspoon ground cumin
4 teaspoons salt
1 light beer (like bud or stella)
1/4-1/2 cup water
Note
Video making Fried Fish for Fish Tacos
Directions
Step 1
In a deep pot, heat vegetable oil to 370-375 degrees F. Keep the oil at this temperature and make sure it stays consistent.

Step 2
Mix together the dry ingredients, using a whisk to make sure the spices and flour are mixed well.
Step 3
Add the beer and using a whisk, mix together. Add a little water and mix until you get to the correct consistency (view video for consistency if you aren't sure).
Step 4
Set aside a plate with paper towels to drain the fish
Step 5
Slice fish if you want fish tacos. Gently dip fish into batter then into the oil. Gently turn the fish over as it is frying and be sure to fry in small batches. Drain on paper towels. Serve in tacos, burritos, sandwiches or just all by itself.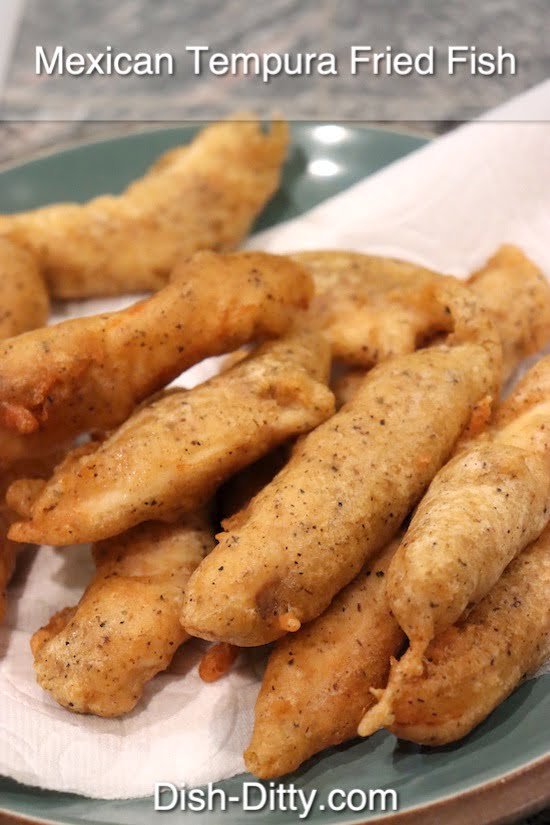 Video of Chef Edgar demonstrating how to make this amazing dish: