My son Justin loves making up new drinks to serve our guests.  One day, he wanted to a make a mix between his two favorite drinks, Piña Colada and Orange Peach Mango Juice.
Virgin Peachacolada
Print recipe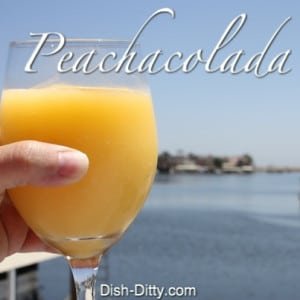 Ingredients
8oz Piña Colada Mix
8oz Dole Orange Peach Mango Juice
Ice
Directions
Step 1
Blend with the amount of ice you want to thicken your Peachacolada. Serve with whipped cream if desired.
---
This drink was a HIT! Our friends loved it so much, he became the bartender that day and served them over and over again.
And that's when the Virgin PEACHACOLADA was born! This can easily be adapted to be alcoholic, if desired.  Just add Malibu Caribbean Rum with Coconut.