Healthy eating doesn't mean boring… try this Baked Turkey Meatball Recipe. These are the best meatballs my son has ever had (and he loves his meatballs) and they are low fat and a great alternative to the typical fried beef meatballs.


Baked Turkey Meatballs (Low Fat)
Print recipe
My son said these meatballs were the best meatballs he had ever had. They are low fat yet full of flavor. Great for your spaghetti sauce or even as an appetizer.
Ingredients
2lb Lean Ground Turkey
3/4 cups Finely Grated Parmesan Cheese
3/4 cups Italian Style Bread Crumbs (Progresso is best)
1/3 cup Egg Beaters
2/3 cups Milk
1 teaspoon Garlic Salt
1/2 teaspoon Ground Black Pepper
Directions
Step 1
Preheat oven to 325 degrees.
Step 2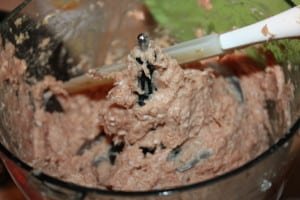 Blend all of the above in a food processor for about 30 seconds or until well combined.
Step 3
Line a cookie sheet with tin foil and spray with Pam or other non-stick spray.
Step 4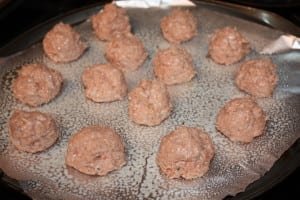 Form meatballs and place on oiled cookie sheet. Spray meatballs with Pam on all sides.
Step 5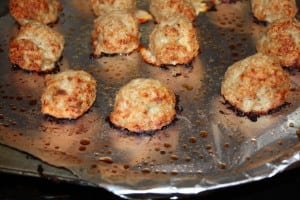 Bake meatballs at 325 degrees for 25-40 minutes (depends on oven and size of meatballs) or until the meatballs are golden brown and cooked all the way through. Remove from oven.
---
I've been working on changing our dietary lifestyle. We still will sometimes splurge, but it's a 'sometimes' and we try to keep it 'in moderation'. This recipe I created to try to combat the typical beef fried meatballs and I think I succeeded in coming up with meatballs that are better than most meatballs you will find.
These meatballs are tender and juicy, with a little brown exterior to make them seem pan fried. Super easy to make, the hardest part is forming the meatballs (took about 15 minutes to make this full batch). Easy cleanup too… just throw away the tin foil and you are done!
Whether you are trying to reduce your fat intake, stop eating beef, or just like meatballs, these recipes are worth the try. Enjoy!
---