Sometimes the best things are simple and this recipe comes just in time for Labor Day weekend. Bill's Grilled Lamb Recipe is one of those simple recipes that makes weekends with friends and family relaxing and fun. We'll give you a great way to grill boneless leg of lamb. Easy to prepare, this lamb only needs a short marinade (about an hour). You'll love serving this to your guests.


Bill's Grilled Lamb
Print recipe
Ingredients
1 Large Leg of Lamb (Boneless and trimmed)
3 Juice from Lemons
1 cup Dry Vermouth
1 bunch Fresh Rosemary
1 bunch Fresh Oregano
4 tablespoons Garlic (Minced)
Note
Note: We always try to use Australian or New Zealand lamb because they are more tender than American or Canadian lamb. If you only have American lamb, select the smallest available.
Directions
Step 1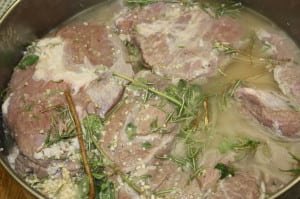 In large bowl, mix all ingredients except lamb together and set aside.

Now it's time to prepare the lamb. One of the biggest mistakes made when grilling lamb is leaving the fat on it. In other types of meat like pork or beef, the fat will add flavor to the roasts. When dealing with lamb, the fat is where the "gamey" taste comes from. So start by trimming off all the fat you can find and if there is a natural separation to the roast, separate it and remove that excess fat. Cut the lamb into medium sized chunks so that it can be grilled. Try to keep the roasts at less than three inches high.

Place the lamb in the marinade and leave on counter for about 1 hour. Heat grill first and grill until your desired temperature. Remove from grill and let rest for 5-10 minutes. Slice and serve. YUM!
---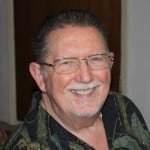 My Dad, Bill, is a great home chef. Growing up in a family of six, my mom cooked for an army and was able to prepare fast, cheap, and still delicious meals for a crowd. Any time you see a recipe with "Cherri" in the title, that's one of my mom's recipes.


A little different from my mom, my father liked to try new things in the kitchen, especially after he retired and had some time. Now, at 85, he still gets in there and tries out new recipes and creates his own. This is his Grilled Lamb Recipe and it is absolutely mouth watering.
---