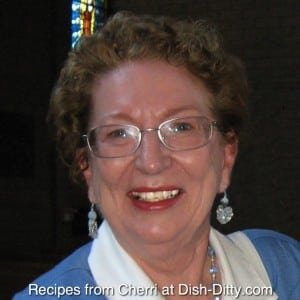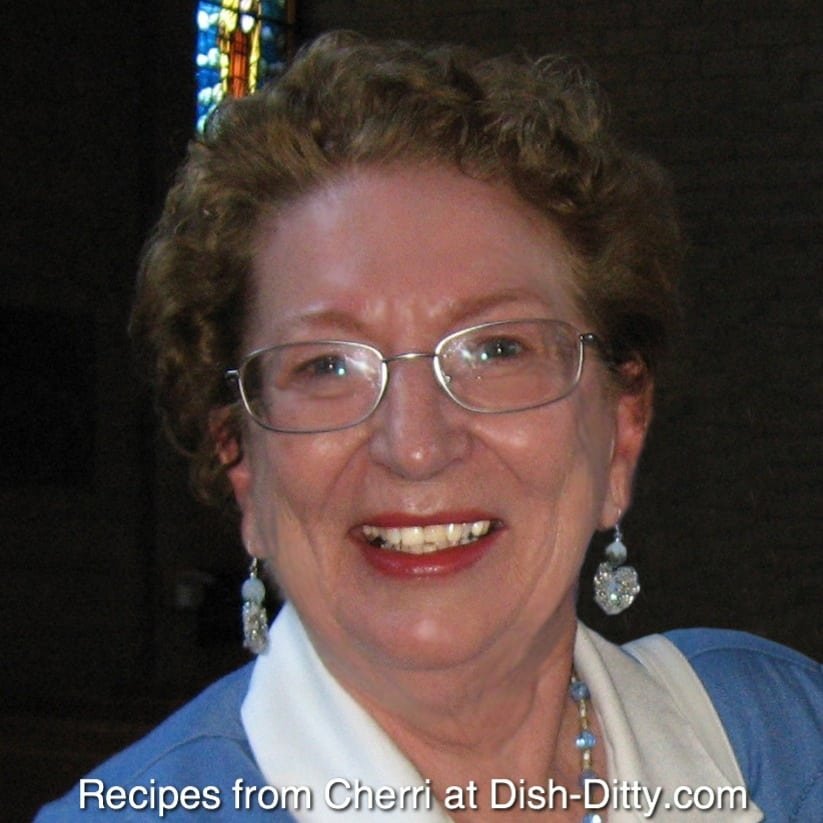 It has finally arrived… My mom's famous Pasta Pot recipe. For those of you in the dark, my mom made the best lasagna alternative.  I'm unsure of the origin of the original recipe, my guess is it was from a magazine or newspaper.  But, she took the idea of using sour cream instead of ricotta and using something other than lasagna noodles.  Using her own sauce as the base and modifying it, this dish became one of her signature recipes that is asked for over and over again.
If you had ever came to a birthday dinner for me or my brother Jim, it is likely that we had this as our requested 'Birthday Dinner'.


This feeds a HUGE crowd, about 20 people.  It can feed more if you have other things on the menu.  We recently served this for 15 people and had tons leftover.  We had salad, bread, broccoli and sausages served with it.  This is what was left (almost 1/2 left):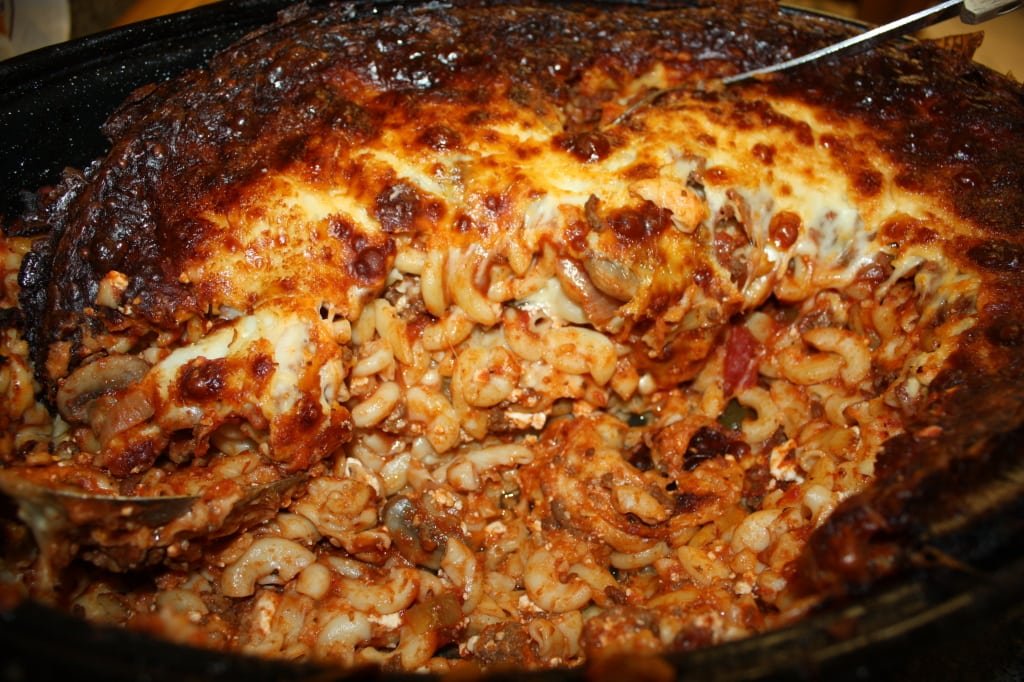 I think you'll find that it's more than enough for 20 if that's all you serve. Can probably serve up to 30-40 if you have other items available or as part of a pot-luck.
So, here it is, as best as I can write it up. Enjoy!
Pasta Pot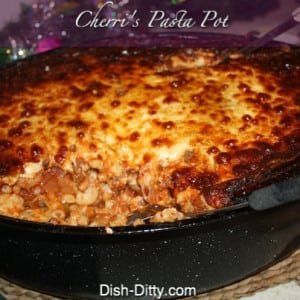 | | |
| --- | --- |
| Serves | 20 |
| Prep time | 30 minutes |
| Cook time | 2 hours |
| Total time | 2 hours, 30 minutes |
| By author | Dish Ditty via Cherri |
Ingredients
1 Cherri's Pasta Pot Sauce (see notes for recipe)
2lb Elbow Macaroni Noodles (Cooked to package directions)
24-30oz Sour Cream
2lb Provolone Cheese (sliced)
1lb Mozzarella Cheese (shredded)
1/2 cup Parmesan Cheese (grated)
Note
You can find the recipe for the sauce here: Cherri's Pasta Pot Sauce.
This also works well with Lasagna noodles.
Directions
Step 1
Preheat oven to 375 degrees.
Step 2
Divide the macaroni noodles into three equal parts.
Step 3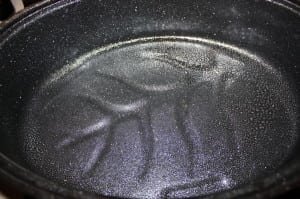 Spray the pan and the lid (including the edge of the lid and pan) with Cooking spray like Pam.
Step 4
Layer the pasta like this:
- Macaroni Noodles
- Sauce
- Sour Cream
- Provolone Slices
- Macaroni Noodles
- Sauce
- Sour Cream
- Provolone Slices
- Macaroni Noodles
- Sauce
- Provolone Slices
- Mozzarella
- Parmesan Cheese
Step 5
When layering, be sure the sauce completely covers the noodles. Spreading out with a spatula.
Step 6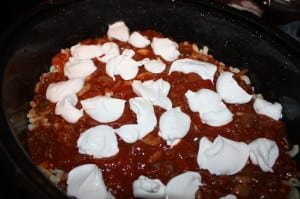 For the sour cream layers, start by placing dollops of the sour cream around and then, without stirring the sour cream into the sauce, spread it out with a spatula. Don't worry if you don't completely cover the sauce. You want layers of sour cream as that will make the ricotta like consistency.

This picture is of the sour cream dolloped
Step 7
This is what it looks like spread out...
Step 8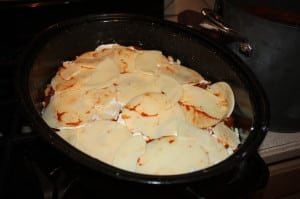 For the first two provolone layers, just make a single layer, splitting the slices to make a single layer. Save extra for the final provolone layer.
Step 9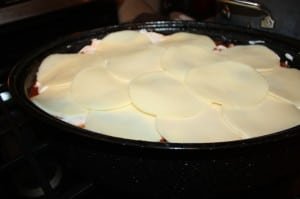 The final provolone layer should be overlapping so that there is no sauce showing (as pictured).
Step 10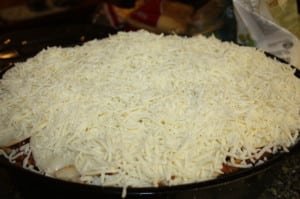 The mozzarella should be spread evenly across the top of the provolone.
Step 11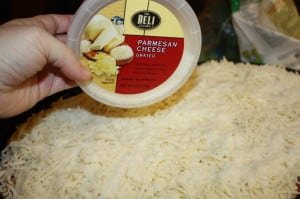 The parmesan should be spread evenly across the top of the mozzarella.
Step 12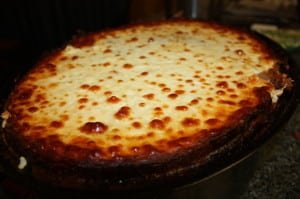 Cover and place in preheated 375 degree oven and bake for 1 hour 45 minutes.
Step 13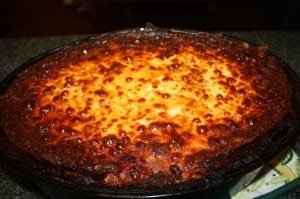 Remove the lid and bake for an additional 15 minutes to brown the top and sides (if desired).
Step 14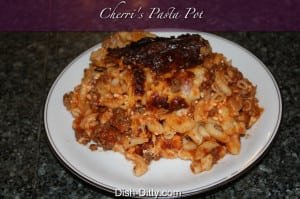 Serve hot.
---
Pasta Pot Sauce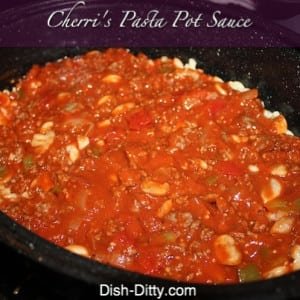 | | |
| --- | --- |
| Serves | 20 |
| Prep time | 15 minutes |
| Cook time | 20 minutes |
| Total time | 35 minutes |
| By author | Dish Ditty via Cherri |
Ingredients
2lb Ground Beef (93% lean)
1 Medium Onion (chopped (about 1.5 cups))
1/4 Bell Pepper (chopped (about 1/2 cup))
3 Whole Garlic Cloves (chopped)
2 teaspoons Dry Basil
1 tablespoon Dry Oregano
1 can Tomato Paste, 4 oz can (Contadina)
3 cans Tomato Sauce, 10 oz can (Contadina)
1 can Stewed Tomatoes (cut up, if desired)
1 teaspoon Sugar
1/2 cup Water
Optional
1/4 cup Red Wine
8oz White Mushrooms (sliced)
Directions
Step 1
In large skillet, brown ground beef. If using less than 90% ground beef, drain the excess fat. Add Onion, Bell Pepper, Mushrooms (optional), Garlic, Basil, Oregano, and two dashes of salt & pepper. Simmer for two minutes.
Step 2
Add tomato sauce, tomato paste, stewed tomatoes wine, and sugar. Rinse tomato sauce & paste cans with water and add water to sauce.
Step 3
Cover and simmer for at least 20 minutes. For longer simmering time, add water periodically. Add salt and pepper if needed.
Step 4
Use as the sauce for Cherri's Pasta Pot or Lasagna. Also can be served warm over pasta.
---
Here's the original recipe as written in our family cookbook (which was not what my mom made):
Pasta Pot (original)
Ingredients
2lb Extra Lean Ground Beef
1 tablespoon Olive Oil
2 cups Onions (chopped)
1 teaspoon Minced Garlic
2 cups Spaghetti Sauce ((assumed prepared since no oregano or basil))
2 cups Stewed Tomatoes (canned)
6oz Mushrooms (sliced)
16oz Shell Pasta (cooked to package directions)
24oz Light Sour Cream
8oz Provolone Cheese (Sliced)
8oz Mozzarella Cheese (Shredded)
Note
This is the recipe that my mom had recorded in our family cookbook for her famous Pasta Pot. However, we had all made this with her at one time or another, and this is not the recipe. Conceptually it's the same, but my mom never used Shells and she used her own pasta sauce. See Cherri's Pasta Pot recipe for my mom's recipe. I'm recording this one so that we have a recording of the base recipe.
Directions
Step 1
Cook ground beef in a little oil in a large, deep frying pan until brown, stirring often with a fork. Drain off any excess fat.
Step 2
Add onions, garlic, spaghetti sauce, stewed tomatoes and mushrooms; mix well. Simmer for twenty minutes or until the onions are soft.
Step 3
Meanwhile, cook the pasta according to package directions to el dente; drain and rinse with cold water.
Step 4
Pour half of the shells in a deep casserole. Cover with half of the tomato-meat sauce, spread half of the sour cream over the sauce and top with the slices of provolone cheese. Repeat, topping with the mozzarella cheese.
Step 5
Cover the casserole and bake at 350 degrees for 35 to 40 minutes. Remove
cover and continue baking until the mozzarella cheese melts and browns slightly.