A wonderful treat that tastes like a cross between a gummy bear and a jello shot. Delicious with no refined sugar.
Fruit Juice Gummies
Print recipe
Ingredients
1/2 cup fruit juice of choice (Naked brand Mango Smoothie is the favorite)
2 tablespoons lemon juice
1/3 cup honey
2 tablespoons Knox unflavored gelatin
Directions
Step 1
Mix the juice, honey and lemon juice together in a small saucepan until smooth. Sprinkle the gelatin over the juice mixture and let it set for about 10 minutes.
Step 2
Cook over medium heat, stirring constantly, until gelatin is dissolved and mixture is translucent. You shouldn't see any gelatin granules. This will take about 4 minutes. Do not boil. Remove from heat and place in a loaf pan. If using an 8x8 pan, make a double batch or double layer.
Step 3
Let cool on the counter for about 1 hour, then refrigerate for another hour. Either slice into squares or use tiny cookie cutters. Or, you can use a chocolate silicone mold instead of a loaf pan to make prettier gummies.
---
My sister Suz made these for the family for Christmas eve. We had about 10 cookies, 4 types of candy, Grandma's nutroll, and these. This was the only treat that was 100% gone by the end of the night. I call that a SUCCESS!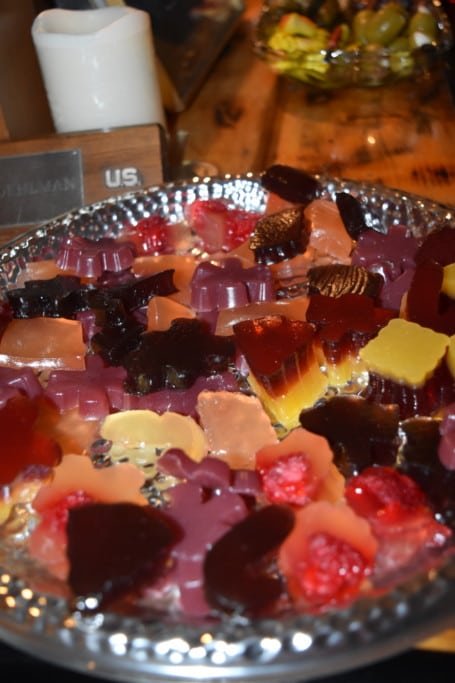 She got the recipe out of a magazine, which was an alcoholic version of this recipe. She did some modifications to it so that we could serve it at Christmas eve with the kids.
Enjoy!