This corn is like nothing you've ever had. Grilled to perfection with olive oil, an asian twist, and green onions. I LOVE this Corn!

[gmc_recipe 10946]
---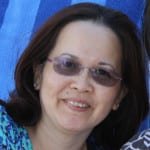 This is the second from a series of recipes I collected at a reunion party we had with our friends. Every year our old swim team group gets together and has a BBQ. Not only do we have great friends, but they always bring and make the best food and also stays back to help clean up.  I think my house was cleaner than it was before they arrived!


They made this corn either last year or the year before. I never got the recipe because I was too busy, but my husband loved it so much he raved about it for weeks. This year when Anne brought the corn I was so excited to be able to capture it so I can share it here with you all.
Thank you Anne!
---