Need a treat that will not hurt your waistline? This Chocolate Banana Shake Recipe is so easy, has no added sugar (the only sugar is from the banana), and it is still creamy, rich, chocolatey and sweet. Perfect for that guilt-free dessert when you are craving chocolate.


Chocolate Banana Shake (No sugar added)
Print recipe
Ingredients
1 cup Crushed Ice
1 Small to Medium Banana (very ripe)
1 teaspoon Cocoa Powder (unsweetened)
1/2 teaspoon Vanilla
Milk
Directions
Step 1
Using a Ninja personal serving blender, add ice, banana, vanilla and cocoa powder. Add milk to the fill line. Blend for 10 seconds or until ice is fully crushed. Serve!

If using a regular blender, it's about 1 cup of milk. You can add more or less ice/milk depending on how thick you like your shake.
---
The ingredients are simple: banana, ice, milk, unsweetened cocoa powder, and vanilla.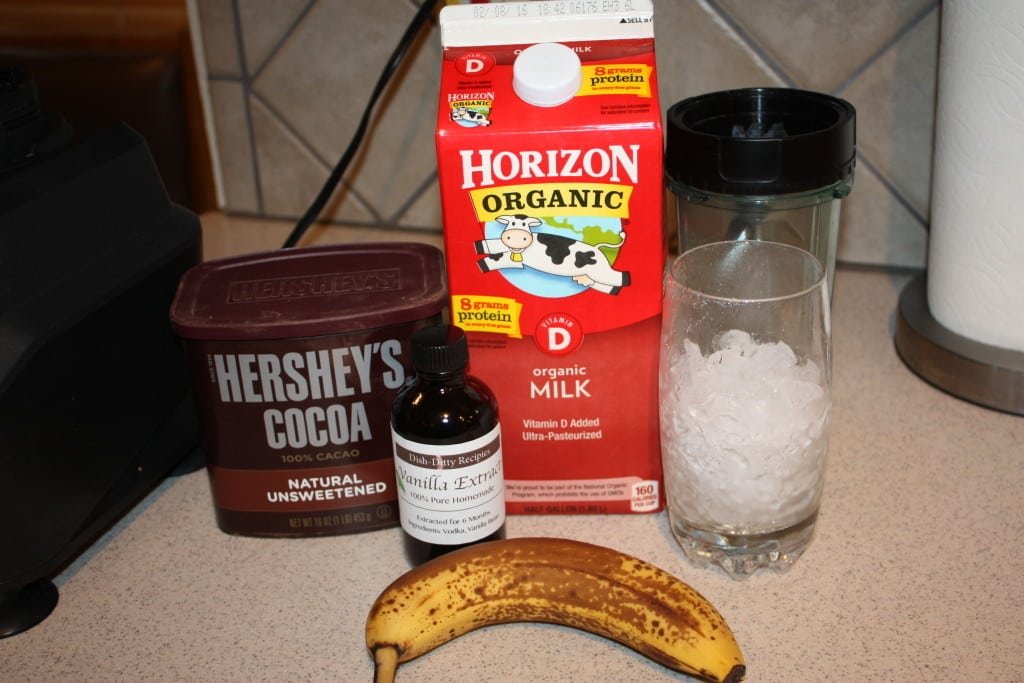 Using the Ninja system, fill with all the ingredients except milk. Then add the milk to the 'Max Fill' line.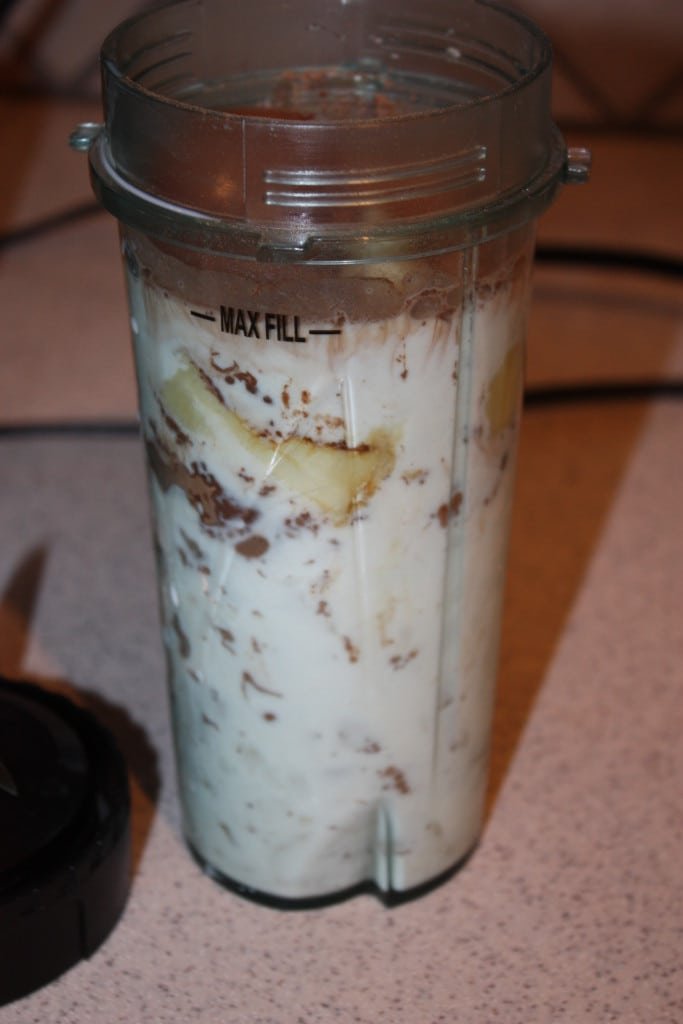 Close it up and blend!

That's it. You'll get a thick, delicious, chocolate milk shake that has no added sugar. YUMMY! This is one of my non-guilty pleasures. And it's been working. I'm now down 65 pounds and counting.

---