Simple? Yes. But these hamburgers are so delicious and are so much better than frozen patties.
Enjoy!
Tri-Tip Seasoned Hamburgers
Print recipe
Ingredients
1lb lean ground beef
1 1/2 teaspoon tri-tip seasonings
Directions
Step 1
Mix the seasonings and ground beef together. Form into 3-4 patties. Cook on the grill or smoker as desired. I prefer to smoke at 325 for about 30 minutes.
Tri-Tip Rub
Print recipe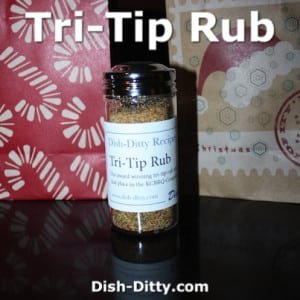 Ingredients
Kirkland Steak Seasoning
Kirkland No-Salt Seasoning
Garlic Powder
Old Bay Seasoning
Italian Seasoning
Note
Used in our Award Winning Tri-Tip Recipe.
Directions
Step 1
Combine equal parts of:
Kirkland Steak Seasoning
Kirkland No-Salt Seasoning
Garlic Powder
Old Bay Seasoning
Italian Seasoning