This Peach Glazed Shrimp Recipe is a little sweet and a little spicy. Perfectly cooked, it's a great lunch, dinner, or just serve as an appetizer.


Peach Glazed Shrimp
Print recipe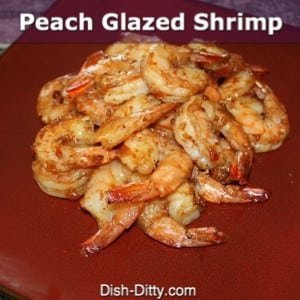 | | |
| --- | --- |
| Serves | 6-12 |
| Prep time | 20 minutes |
| Cook time | 20 minutes |
| Total time | 40 minutes |
| By author | Dish Ditty |
This is just another delicious shrimp appetizer, one for your party arsenal.
Ingredients
2lb Large Raw Shrimp
1 tablespoon Old Bay Seasoning (or 1/2 tsp salt)
3/4 cups Peach Jam
1/4 cup Orange Peach Mango Juice
1 tablespoon Soy Sauce
1 tablespoon Chili Garlic Sauce
Directions
Step 1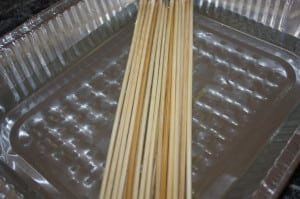 Soak skewers in water. This isn't as necessary when smoking but is crucial if you will be grilling the shrimp.
Step 2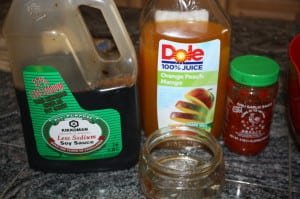 In a bowl, mix together peach jam, juice, soy sauce, and chili garlic sauce (optional). Set aside a couple Tbl to be used as a drizzle when serving. The remainder will be used as the glaze when cooking.
Step 3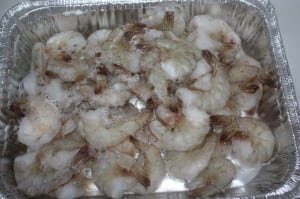 If using frozen shrimp, thaw in cold water.
Step 4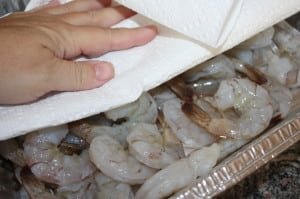 Peel shrimp, leaving the tail on if desired. Rinse and drain the water and pat dry with paper towels.
Step 5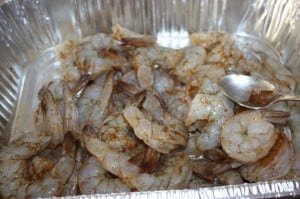 Sprinkle shrimp with the Old Bay seasoning, or if desired, just a couple dashes of salt.
Step 6
Preheat smoker to 225 degrees.
Step 7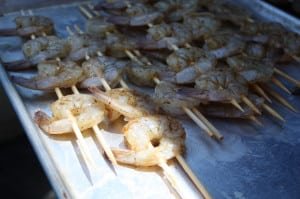 Skewer the shrimp using two skewers per shrimp so it is easier to flip. Be sure to leave room around each shrimp for the smoke.
Step 8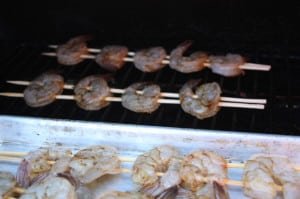 Place the shrimp skewers directly on the smoker, being sure to leave room between the skewers. Smoke for 10 minutes at 225 degrees.
Step 9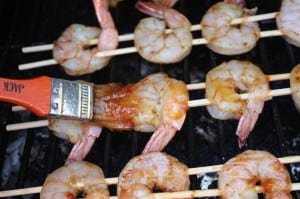 Brush on the glaze, double coating, and smoke for another 5 minutes.
Step 10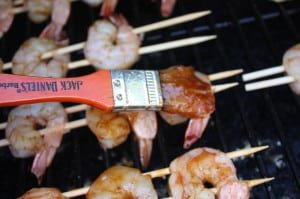 Flip the shrimp over and brush the glaze on the 2nd side, double coating the glaze. Smoke for another 5 minutes.
Step 11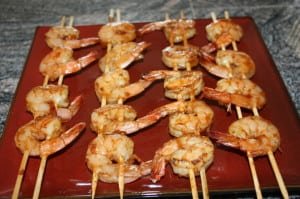 Remove from the grill and serve on the skewers with the excess glaze or remove from the skewers and serve.
---
You can adjust these to not be spicy by omitting the Chili Garlic Sauce and by reducing or omitting the old bay seasoning.